Delta Air Systems are your Heat Pump Experts!
Air Source Heat Pumps
There are a number of different heating system options available for your home. While many people are familiar with forced air furnace systems, many homeowners don't realize the benefits of an air source heat pump (ASHP). These systems can decrease your heating costs and carbon footprint while keeping your home comfortable all year long.
Air Source Heat Pump 101
An air source heat pump works by transferring heat rather than producing it. In the winter, heat is pulled from the outside air where it's compressed before being distributed throughout your home.
In the summer, the process is reversed. Heat from inside your home is absorbed and then expelled outside, leaving cool air to circulate your house. An added benefit of this process is that it dehumidifies the air while cooling the space.
Cold Climate Air Source Heat Pump
Advances in technology have made ASHP's a viable option in the Kitchener-Waterloo, Cambridge and Guelph areas—where the temperatures can drastically drop in the winter. Cold climate heat pumps are systems that are specially equipped to work more efficiently in temperatures reaching as low as -25༠ C.
Ducted and Ductless Heat Pumps
An ASHP can be installed in a new home construction or replace an existing HVAC system and is available in a ducted or ductless option.
Ducted Cold Climate ASHP – If your home already has ductwork in place, a ducted ASHP can be installed to replace a forced air furnace system. An outside unit is connected to an indoor unit where warm (or cool) air is distributed throughout your home via ducts.
Ductless Cold Climate ASHP – Also known as a ductless mini-split heat pump, this system doesn't require ductwork to deliver warm or cool air. Instead, a mounted air handler is installed within your home. Multiple interior air handler units can be installed to provide zoned heating and cooling throughout the home.
With Delta's unique Right Sizing approach, you'll be assured that the furnace we specify is the exact match for your needs. No more, no less. You'll enjoy proper heating levels, at less energy costs … month after month, year after year.
Book your FREE In-Home Consultation 519-885-2740
To do some research of your own feel free to have a look around the warehouse: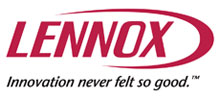 XP25 Heat Pump

The most precise and efficient heat pump you can buy

XP21 Heat Pump

The most quiet and efficient heat pump you can buy

XP17 Heat Pump

The most efficient and quietest single-stage heat pump you can buy

XP16 Heat Pump

High-efficiency, two-stage comfort

XP14 Heat Pump

Reliable and responsible home cooling and heating

XP13 Heat Pump

Reliable and responsible home cooling and heating

14HPX Heat Pump

Economical, environmentally responsible home cooling and heating

13HPX Heat Pump

Economical, environmentally responsible home cooling and heating