Contact Delta Air Systems

When something like a lightbulb or door handle needs to be fixed or replaced at home, often...
As air conditioners age, they could require more repairs or servicing. To help save money on AC...
Helmann W.
18:32 07 Aug 20
Probably the best customer service I've experienced in a while. Unlike other companies that tried pressuring me into rental furnaces – or was vague in their offer/charges - Delta Air actually explained their prices and products in detail. That being said, John from Delta Air stayed in touch throughout the whole process and always took the time to answer any questions or concerns I might have had. As for the installation itself, Jason and Andrew were very considerate and professional, while Tammy was incredibly helpful with the warranty/rebates. Cannot recommend this company enough. Thanks again for everything!
Jamie
15:07 29 Jul 20
We recently had an air conditioner installed in the middle of a heat wave. We were certain that we'd be waiting a month for it to be finished. Josh, Tammy, Liam, and Steve all worked quickly and professionally to get it done fast! Great team. Can't ask for more.
Faye H.
20:19 28 Jul 20
Our AC unit decided to break during a very hot July on a Saturday eve. We called Delta air systems and booked an appt for Sunday. Guy was the repairman who came when he promised and recommended that we needed a new unit. He called the sales dept to set up an appt. Everyone worked with us to quickly get a new unit installed even though it was prime AC season during a pandemic year. Tanya was very knowledgeable and helped us pick the correct unit for us. Scott and Liam who came to install it came at the time promised and were very professional in their work. We would certainly recommend this company again.
chris B.
17:41 27 Jul 20
One day, and done! Dave(?) and team fast, courteous, Scott explained the options, needed some piping redone, as it was no longer in code, they did it quickly, cleaned up after themselves. No problems at all. Great job guys!, Update from original review: Just had the annual inspection, fast courteous, same good service. Update. Just had new air conditioner installed. Steve and Justin worked on it, and I barely knew they were there. Great job (again).
Keith F.
15:23 21 Jul 20
Quite happy with the whole deal. The sales rep was excellent and he actually listened to what I wanted and made it happen. The two installers, Liam and Mike were polite and professional. They stayed till the job was done and cleaned up well. Back office help also was top notch. I've dealt with Aire One and Reliance and won't have them back. Delta got the job done on time as promised.
Terry M.
15:19 21 Jul 20
The service is great and the staff knows what they are doing. Their service person Guy did an outstanding job making sure everything was working properly and it was safe. I would recommend this company.
Daniel M.
15:01 14 Jul 20
A sincere thanks to the Delta team, I am very satisfied with the new Lennox furnace and the installation. My furnace room is a very small space, and presented a tough challenge.But Delta re-assured me that they could do the job, and do it well and to code. They definitely did succeed. They had to move the water heater to do this, but now its a much better install than before and I have a new reliable Lennox furnace to provide comfort for many years.A special mention to the installers Steve and Julian, who were very professional, and did a great job on a very hot July day. Also thanks to Josh (sales), who was very knowledgeable and presented all the options and pricing, and answered all my questions. And thanks to Kevin (install manager) who checked in on install day, and toTammy (office) who registered the furnace and processed the Lennox rebate. In summary, when purchasing a new Furnace and/or AC, you want to get quality and reliability not just from the equipment, but also from the company that is doing the installation.Thanks,Dan M.
Jani C.
02:21 05 Jul 20
We had Delta install a new hot water heating system and ductless air conditioning system last November and we have now had time to evaluate them. It was cold but the crews were great - clean, neat and diligent. The heating system works a treat and we are very happy. We are now in a hot spell and the air conditioner (Daikin) with two indoor heads is doing the job perfectly. Only "complaint" is that it can be a little cold at 21 C inside while it's 33 C outside. We are learning about all the ways we can set up the indoor units to fix that. Nice problem to have. Very quiet indeed and the outside unit is stunningly quiet, too. Neighbors are impressed! Thanks to the AC guys for a great job under trying November circumstances, Yep, we'd do it again. Thanks Delta.
Natasha P.
22:11 04 Jul 20
We recently hired Delta to replace our furnace and install an air conditioner (at the same time). The technicians were extremely professional and did their work with care. This work happened during COVID and they were very respectful and cautious. They showed up wearing masks (before this was required). We were a bit nervous of damage to our hardwood floors throughout the house as they had to bring large equipment through the house. But they put down mats and we didn't find a scratch or dent when they were done.Communication was excellent throughout the process and the invoice was exactly as it was quoted.We had an issue after installation (the fan was not working properly). We reported it and a technician came in and resolved the issue promptly at no extra charge. I wouldn't hesitate to hire them again.
Sook B.
19:40 02 Jul 20
Delta Air Systems dedication to customer service was of the highest caliber of professionalism. Vince and Dakota did a great job answering all of my questions, while delivering quality work at an attentive, safe, and considerate pace. I've really appreciated the hard work being done at Delta Air and feel safe knowing they installed my A/C.
Jason Q.
16:20 01 Jul 20
Hi I contacted you a couple of weeks ago about the amazing service I received from Josh > > Well I would like to let you know that your boys came through again.   I had my install done today from Steve.  Once again, amazing person with unlimited knowledge, and really knows how to talk to clients. Felt like I knew him for years.   His helper was Mike.  Mike was a really nice guy to talk to also > > Right from the start with Josh to the install with Steve and Mike,  it made my decision super easy that no other HVAC company is EVER welcome in my house EVER again > > Oh not to mention the energy and positivity from talking with Tammy.  She seems like a great person aswell. > > Just 4 people I dealt with from Delta, amazing experience.   You should be proud of your employees  > > Keep up the great work > > > Thanks > Jason This was a direct email that I sent to the owner. The owner was very pleased to hear these comments
Ann G.
14:57 27 Jun 20
My experience with Delta Air was a positive one from the very beginning with the introduction to Tanya as she came into our home to evaluate our needs. When our air and furnace was being installed by Liam and Tyler, I was impressed by their professionalism and their respect for our home. The job was A-1. Tammy in the office was friendly and helpful. I was very pleased the the whole experience.
vkmankotia
21:28 26 Jun 20
Thanks Tanya Hindle for being patient with me in answering all my questions so promptly , it seems you work 24/7.And thanks to the installation crew was Steve & Julian for the Professionalism / Workmanship, made my day.
Tia D.
18:36 26 Jun 20
This spring our 10 year old A/C unit stopped working unexpectedly. We called Delta and they diagnosed it quickly and advised us on next steps right away.We ended up replacing the unit and they were incredibly helpful through the process. Tanya, the sales rep was very professional and the installers, Vince and Dakota were both fantastic. My husband and I were working from home at the time of install and they were incredibly courteous and patient. They cleaned up very well before they left and even went above and beyond by replacing our very finicky drop ceiling tiles for us.Couldn't say enough good things about the service!
Me
13:11 25 Jun 20
Working in a trade directly with the customers for many years repeat business and referrals are very important. I connected Delta air systems to quote replacement of a central air unit after a co-worker gave me a referral. I was extremely pleased with the service. Steve and Julian where on time , completed the work in the time frame quoted, work was professionally performed and tested .Steve was pleased to show me what he and Julian had done. Explained how to take care of the new air conditioner. Took his time to answered my question before leaving. Josh at Delta air systems was the name my co-worker gave me , give him a call.Dave C
Julie Kate S.
22:01 22 Jun 20
Delta's customer care is excellent not only because their people are knowledgeable but also because they offer free after-service advice and support. They will check in to see that everything is working, that the heating and cooling systems are balanced, that vents are adjusted properly, and that you know how to programme the thermostat and so on. Josh (sales), Tammy (admin), Rob and Matt (installation) are friendly, happy, professional and courteous. They will go out of their way to help you. They were very busy but made sure because we were repeat customers (they also installed our new furnace) that we were a priority in their schedule.
David G.
13:06 19 Jun 20
The rep (Tanya) came out and helped educate us on what our house needed, not what was for sale. She took the time to measure, explain everything, and give us options! Really appreciated it! Jason and Liam did an amazing job installing our new AC! Thanks everyone!
Gord H.
01:01 19 Jun 20
How pleased I am with Delta started before I had problems with my AC ... as a field tech for a telecommunications company myself I went to an employees home (Steve) to install internet. He treated me with so much respect. Because of Steve, Delta was the first company I thought of when our trouble started. The first tech Guy was awesome, but regrettably it was time for a new unit. John from sales was an excellent visit and he knew exactly what we needed. Day came for the install. Vince and Tyler showed up early ... fun guys. They gave us gold plated service. John even popped by to see how it was going. The ladies we dealt with on phone were a class act as well. Basically, A++ all the way! Thanks to everyone.
Star C.
19:42 16 Jun 20
Zach just serviced our AC and Air Handler. He was excellent. Personable, knowledgeable and competent.
Sher B
00:08 12 Jun 20
Excellent experience dealing with Delta Air on the install of my ductless a/c system. John's knowledge and honesty helped me to make the right decision. Technicians Scott and Liam worked so hard on one of the hottest days without any complaints; explained everything and left leaving no mess. Thank you!
Yuri G.
20:56 10 Jun 20
Excellent work by the technician (did not catch the name). She did the scheduled maintenance and spent quite some time outside working with our unit. AC is working perfectly now: much more efficient and very quiet. Thank you!
Justine S.
15:29 09 Jun 20
Excellent work and very professional while in the midst of a pandemic.
Kerr B.
21:53 02 Jun 20
We just had our Furnace, A/C, Thermostat, Air Filtration system and Humidifier installed at our home and we were very pleased right from the moment we had our initial visit from Tanya to suggest and explain the right system for our needs and send us a detailed and fair quote, to the time the installers, Steve and Julian, left our home having done an extremely efficient and professional installation. They were punctual, respectful, professional and did a neat and clean install. I highly recommend this company and hope to have a long and happy relationship with themTHANK YOU Shehnaz and Kerr Banduk
Mary Z.
01:31 23 May 20
Amazing service. Annie went above and beyond to help replace my water heater under a Home Depot warranty.
Christine M.
19:23 15 May 20
I was very impressed with my AC start up today. My technician Zach was very pleasant and helpful. Great service from everyone that I dealt with at Delta. I will use Delta Air Systems again in future.
GSP73
15:21 03 May 20
Our old furnace broke so we called Delta and Josh came right away. Even with all the covid19 stuff going on he was super professional and safety was priority. We chose our furnace/a.c unit and the techs were here the next day installing both. So happy we chose Delta as we could not be happier how everything worked out! Highly recommend Delta if you are in need.
Brian B.
20:02 20 Apr 20
Absolute first rate service by Delta Air in responding to my call for service on our condo unit's fan coil heating & cooling unit. Sent an email Sunday evening and received a prompt and pleasant call from their Dispatcher early Monday morning offering me a 2 hour window in either morning or afternoon. I chose 10:30 to 12:30 and Technician called 15 minutes in advance of his arrival. He was very pleasant and listened attentively to the issues and then commenced his investigation. He made a change in the wiring to the fan blower and suggested I make a modification to my smart thermostat setting. The noise from the blower is now much less and the fan doesn't run until it is needed. A very reasonable one hour service charge which I was pleased to pay immediately by credit card. He advised me to call if there were any further issues as he said they want a satisfied customer. I was very, very pleased with their immediate response and diagnosis and adjustment. One of our condo neighbours advised that she was treated exceptionally well by Delta Air in a winter, after hours emergency. I highly recommend Delta Air.
Slobodan S.
22:37 02 Apr 20
Zach F from Delta Air Systems was amazing! He went above and beyond. I had a bird stuck in my vent that leads from the furnace to the outside of my house. This was causing the furnace not to work. Zach went above and beyond his job to snake the bird out of the ventilation pipes. I would recommend Delta and Zach anyday to anyone!
MarikoOgasaawara
23:49 14 Mar 20
The first thing that impressed us most was your team was at our doorsteps right on time. That first impression was never diminished throughout the day, and finished early. They were efficient, and yet answered all our questions with courtesy and never dismissive. Good for you. We hope the system works as good as the people who installed it.So far, just 3 days, we were quite satisfied with its quietness, settings, and the look.Josh, Vince and Dakota are all excellent representatives of the company and Delta System.Morio & Mariko
Steve
14:37 28 Feb 20
Extremely, extremely happy with the services I've used from Delta this year. We had them in a couple months ago to install a humidifier, and then a separate appointment to inspect our furnace since we haven't done that since taking possession of our home a couple years ago.The day didn't start off the best - the Delta installers came and had concerns about how the air return piping was done by the company the old owner used to install the furnace. The piping would not be compatible with the spacing needed to install the humidifier they were there to install because the installers had taken some shortcuts to save time and materials (as the Delta guys explained to me when showing me what was done). From the other room while working, I could hear them talking among themselves on how the only way to install this humidifier is the right way, and that there simply were no other options they could take to get it to work with how the weird pipe was in our house. A couple phone calls later after I asked for a quote to fix the unusual air return, and it was taken care of with no cost to me I was told. They went back to the shop, bent a proper pipe, replaced my old one, and went on with the install! The installers were TOP NOTCH this whole time. Always keeping me well informed as to the problems, and pointing out and explaining how things were, how they should have been, and why that was causing problems. I was most impressed to overhear that they weren't going to accept any way other than the proper way of doing things! What got us into this mess in the first place was that the last company who did work before I owned the house did NOT do the proper way, they did the fast and cheap way.All Delta staff we interacted with that day, from the installers to the inspector later in the day, were top notch. Very friendly and transparent, and the type of people I want to do business with. We will use them again and happily recommend them to everyone.
AJ W.
14:37 09 Feb 20
I am very pleased with the service that I received from the team at Delta Air System Ltd, when I had to replace my furnace. Vince and Kelvin where very supportive, and their team provided prompt, punctual and courteous service support. Thanks Josh for the informative quote package and Dakota and Jason for the exceptional job in installing and getting my new Lennox furnace running, in less than 24 hrs. This furnace is a dream, I do not even hear the system running, it's fabulous. Thanks A.J.
Valerie C.
02:00 01 Feb 20
Very happy with my decision to use Delta Air Systems when I had to replace my furnace. From the young technician, who arrived early. Then, Tanya H.who was there through the whole process and answered all my questions. Jason and Mike the installation crew were wonderful. Both demonstrated a great pride in their workmanship. Everything was neatly finished off and no loose ends anywhere. They went above and beyond to make sure I was a very happy customer.A very good experience. Would not hesitate to recommend Delta Air Systems.
nancy C.
16:00 20 Jan 20
My husband and I were very happy with the service received from Delta and all the employees who helped in our situation. Vince and Dakota were punctual, polite and very informative. They're installation was done in one day and no mess left behind. Josh the salesman asked us many questions so that we received the product that met our needs and the requirements of our home. It has been 3 weeks now and everything is operating well. Thanks, Nancy
C.H. G.
15:32 20 Dec 19
This review will be short and to the point. I had a new furnace installed by Delta Air Systems, and the experience was entirely positive. The attention to detail, the professionalism, helpfulness and trustworthiness of Tanya and Delta's installers were top-notch. Great work!
jenn L.
20:53 18 Dec 19
I would like to commend the employees of Delta Air Systems. They all have been extremely courteous and helpful. From the service desk over the phone, main reception, and the two great servicemen that came by the last two days to look at our humidifier. The trouble was diagnosed quickly, the part came in within 24 hours, and the repair was made the next morning ! We had another service man that came back the same day to look at a bad small hose connection , which was repaired quickly and professionally, all with good humor as well. Which to us is important.Thanks again Delta for another great experience...its no wonder that you are the only ones we deal with.
Duncan F.
17:27 17 Dec 19
Josh McCann came to our home, consulted with us, assessed our existing heating and a/c needs and created a very good solution that met all of our needs and addressed the deficiencies of our old system. The price was very competitive and the work was done quickly and very competently. I have nothing but praise for Delta Air Systems, their people, particularly Josh, and their work.
Neena G.
03:15 11 Dec 19
Conscientious and competent professionals -- great place to get help for complex air conditioning solutions. Fair and honest prices. Workers arrive on time and work hard.
Rob S.
19:07 02 Dec 19
I just had Delta install a new Lennox modulating furnace (SLP98UH series) with variable speed fan, basically a top of the line unit. Josh was excellent through the sales cycle including an onsite visit during installation and a followup call on the weekend after installation. Sales people usually move on to the next client but Josh is continuing with followup to make sure everything is working well. Rob and Matt were the installers, showed up at exactly 8:30 AM as scheduled and finished at 2:30, a couple hours quicker than the office had initially indicated. They did an excellent job hooking up water lines, drains, new gas fittings and fabricating a new supply plenum. Very neat and professional job. These guys took their time to do a proper job yet very efficient so they were done ahead of schedule - very professional and knowledgeable.By way of background, I had received quotes from 3 different HVAC contractors int he KW area. They all quoted different furnaces but all of them were similarly rated by Consumers Reports. They all had pricing in the same ball park (+/- 5%) once you adjusted the quotes for differences in humidifier models etc. I was not looking for the lowest price, I was looking for a fair price in conjunction with confidence in the installation being done well and the company standing behind their work. Ultimately selected Delta because of those factors and have been very happy thus far. I will report back after 6 months! The bonus factor was that Delta is coordinating the work to have energuy.ca do an energy audit, perform some energy upgrades that results in a $750 rebate on the furnace and rebates on the upgrades. This was something the other contractors did not mention. There were a couple of companies that I stayed away from, not even asking for a quote. I don't want to get into that here in this positive review, but if you do some digging you can figure out who to stay away from.Josh from Delta will be coming back to balance the vents across the house and do some other fine tuning. He's very thorough and stays involved after the sale to ensure customer satisfaction. BTW the new Lennox system is so quiet that I don't even know that it is running half the time compared to our old Carrier system, which was also a top of the line unit. Mind you the old system was soon to hits its 20'th anniversary!
Chris T.
02:48 02 Dec 19
We had a really great experience with Delta and would highly recommend them.We were really impressed with the amount of time Tanya spent with us to make sure we understood different furnace options, rather than just suggesting a single one. This really made us more confident in what we were buying, which is more than I can say for the other companies we got quotes from (they all just provided a quote on a single furnace without any explanation).Tammy from the installation department was able to get us booked on the exact day we wanted. She also registered the warranty on our behalf which was helpful.Vince and Dakota installed our furnace and clearly took a high amount of care to make sure things were installed right, and they kept our house clean.
Brandidiot
18:05 28 Nov 19
Great Company
Eric K.
17:35 22 Nov 19
Excellent service from start to finish. After looking at several different models of furnaces, I decided to buy from Delta Air due to their friendly and professional attitude. I would recommend them to anyone buying a furnace for their home.
Amanda R.
19:09 21 Nov 19
Delta air systems is amazing. On Tuesday the fire department had to come to my house because our CO2 montior was going off. They said that it was our furnace and union gas said that we can't use it. I called Delta at 8:00 pm and spoke to the on-call service tech (I can't remember his name). He was amazing. He looked up my account and put me in contact with Josh McCann because our furnace was 20 years old and would probably need a new one. Josh came over that night at 8:15pm and he set us up with a new furnace, to be instilled today (Thursday). I could not believe how fast they were able to get us in. I got a call from Tammy (I believe) on Wednesday to confirm the install. Amazing! Was not excepting a call seeing that I just booked it yesterday. They are a very organized company. The 2 installers came today and they were amazing as well. Very professional and they cleaned up after themselves like they were never here.If anybody every needs work done I very highly recommend Delta air systems. I can't thank Delta Air enough for bring back the warmth in my home.
Chris
00:40 20 Nov 19
Getting quotes for a new furnace and air conditioner would be a daunting experience I thought. I started out thinking that and was proven right with upsell sales , not what my house needed. I picked 3 companies for quotes . Due to scheduling I met Josh from Delta last and it was like getting hit with a breath of fresh air! His knowledge was incredible! Nice to have someone who actually works in the industry explaining everything about HVAC to me instead of a salesperson wanting me to buy the top of the line everything (overkill). After we picked the right system for my house the rest was seamless. Call from Tammy to setup install date. The day of install the 2 installers ,Steve and Julian showed up. You couldn't meet a more pleasant and professional crew! It is great to see installers take so much pride in their work! Steve explained in detail everything he was doing and spent time going over my new system with me when it was completed. Thanks again Delta for the great system!! The install would impress even Mike Holmes ! 😊
Ryan R.
19:10 14 Nov 19
Great experience.Tanya did a great job of explaining the options in ways I could understand, coming by our house at night so I did not lose work time. She also focused on the positives of what they offered, not why we should avoid the competition. She also gave us great advice about our water heater which had to be replaced first or we would have had to also get a chimney liner.Price was slightly better or comparable to the competition, depending exactly which models you compared.The others offered a 10 year labour warranty which Delta did not initially, but when I mentioned that to Tanya it was added at no extra charge. That sealed the sale.The installation happened soon after we agreed. The competition was going to try their best to get it done fast, probably within 1-2 weeks. Delta actually leaves open slots in their schedule to make sure they respond to no-heat scenarios within 1-2 days. They also offered electric heaters to use in the meantime.The techs that day were polite, taking care to communicate with us about things like when it would smell as they turned it on. They cleaned up after themselves. They completed the work in a reasonable amount of time. They even did a couple of minor above and beyond things.
Next Reviews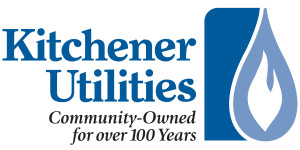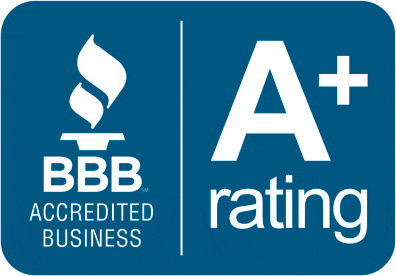 Delta Air Systems Furnace, Air Conditioning, Ductless HVAC repair and services in Kitchener, Waterloo, Cambridge and Guelph. Get comfortable for less!
We service what we sell and sell only what we service. That's why we deal only with the top brand names in the industry. Established manufacturers with products that are certified, tested and approved. Furnace, heat pumps and heating repair, replacement, installation and servicing in Kitchener-Waterloo, Cambridge & Guelph. Call us to discuss GreenOn rebates and incentives programs. You could be eligible to save ALOT!