Contact Delta Air Systems
Even though it can be a financial investment to replace the AC, there are a number of reasons why...
Are you in need of a new air conditioner? Here are some signs that you should start considering...
Sook B.
19:40 02 Jul 20
Delta Air Systems dedication to customer service was of the highest caliber of professionalism. Vince and Dakota did a great job answering all of my questions, while delivering quality work at an attentive, safe, and considerate pace. I've really appreciated the hard work being done at Delta Air and feel safe knowing they installed my A/C.
Jason Q.
16:20 01 Jul 20
Hi I contacted you a couple of weeks ago about the amazing service I received from Josh > > Well I would like to let you know that your boys came through again.   I had my install done today from Steve.  Once again, amazing person with unlimited knowledge, and really knows how to talk to clients. Felt like I knew him for years.   His helper was Mike.  Mike was a really nice guy to talk to also > > Right from the start with Josh to the install with Steve and Mike,  it made my decision super easy that no other HVAC company is EVER welcome in my house EVER again > > Oh not to mention the energy and positivity from talking with Tammy.  She seems like a great person aswell. > > Just 4 people I dealt with from Delta, amazing experience.   You should be proud of your employees  > > Keep up the great work > > > Thanks > Jason This was a direct email that I sent to the owner. The owner was very pleased to hear these comments
Ann G.
14:57 27 Jun 20
My experience with Delta Air was a positive one from the very beginning with the introduction to Tanya as she came into our home to evaluate our needs. When our air and furnace was being installed by Liam and Tyler, I was impressed by their professionalism and their respect for our home. The job was A-1. Tammy in the office was friendly and helpful. I was very pleased the the whole experience.
vkmankotia
21:28 26 Jun 20
Thanks Tanya Hindle for being patient with me in answering all my questions so promptly , it seems you work 24/7.And thanks to the installation crew was Steve & Julian for the Professionalism / Workmanship, made my day.
Tia D.
18:36 26 Jun 20
This spring our 10 year old A/C unit stopped working unexpectedly. We called Delta and they diagnosed it quickly and advised us on next steps right away.We ended up replacing the unit and they were incredibly helpful through the process. Tanya, the sales rep was very professional and the installers, Vince and Dakota were both fantastic. My husband and I were working from home at the time of install and they were incredibly courteous and patient. They cleaned up very well before they left and even went above and beyond by replacing our very finicky drop ceiling tiles for us.Couldn't say enough good things about the service!
Me
13:11 25 Jun 20
Working in a trade directly with the customers for many years repeat business and referrals are very important. I connected Delta air systems to quote replacement of a central air unit after a co-worker gave me a referral. I was extremely pleased with the service. Steve and Julian where on time , completed the work in the time frame quoted, work was professionally performed and tested .Steve was pleased to show me what he and Julian had done. Explained how to take care of the new air conditioner. Took his time to answered my question before leaving. Josh at Delta air systems was the name my co-worker gave me , give him a call.Dave C
Julie Kate S.
22:01 22 Jun 20
Delta's customer care is excellent not only because their people are knowledgeable but also because they offer free after-service advice and support. They will check in to see that everything is working, that the heating and cooling systems are balanced, that vents are adjusted properly, and that you know how to programme the thermostat and so on. Josh (sales), Tammy (admin), Rob and Matt (installation) are friendly, happy, professional and courteous. They will go out of their way to help you. They were very busy but made sure because we were repeat customers (they also installed our new furnace) that we were a priority in their schedule.
David G.
13:06 19 Jun 20
The rep (Tanya) came out and helped educate us on what our house needed, not what was for sale. She took the time to measure, explain everything, and give us options! Really appreciated it! Jason and Liam did an amazing job installing our new AC! Thanks everyone!
Gord H.
21:10 18 Jun 20
How pleased I am with Delta started before I had problems with my AC ... as a field tech for a telecommunications company myself I went to an employees home (Steve) to install internet. He treated me with so much respect. Because of Steve, Delta was the first company I thought of when our trouble started. The first tech Guy was awesome, but regrettably it was time for a new unit. John from sales was an excellent visit and he knew exactly what we needed. Day came for the install. Vince and Tyler showed up early ... fun guys. They gave us gold plated service. John even popped by to see how it was going. The ladies we dealt with on phone were a class act as well. Basically, A++ all the way! Thanks to everyone.
Star C.
19:42 16 Jun 20
Zach just serviced our AC and Air Handler. He was excellent. Personable, knowledgeable and competent.
Sher B
00:08 12 Jun 20
Excellent experience dealing with Delta Air on the install of my ductless a/c system. John's knowledge and honesty helped me to make the right decision. Technicians Scott and Liam worked so hard on one of the hottest days without any complaints; explained everything and left leaving no mess. Thank you!
Yuri G.
20:56 10 Jun 20
Excellent work by the technician (did not catch the name). She did the scheduled maintenance and spent quite some time outside working with our unit. AC is working perfectly now: much more efficient and very quiet. Thank you!
Justine S.
15:29 09 Jun 20
Excellent work and very professional while in the midst of a pandemic.
Kerr B.
21:53 02 Jun 20
We just had our Furnace, A/C, Thermostat, Air Filtration system and Humidifier installed at our home and we were very pleased right from the moment we had our initial visit from Tanya to suggest and explain the right system for our needs and send us a detailed and fair quote, to the time the installers, Steve and Julian, left our home having done an extremely efficient and professional installation. They were punctual, respectful, professional and did a neat and clean install. I highly recommend this company and hope to have a long and happy relationship with themTHANK YOU Shehnaz and Kerr Banduk
Mary Z.
01:31 23 May 20
Amazing service. Annie went above and beyond to help replace my water heater under a Home Depot warranty.
Christine M.
19:23 15 May 20
I was very impressed with my AC start up today. My technician Zach was very pleasant and helpful. Great service from everyone that I dealt with at Delta. I will use Delta Air Systems again in future.
GSP73
15:21 03 May 20
Our old furnace broke so we called Delta and Josh came right away. Even with all the covid19 stuff going on he was super professional and safety was priority. We chose our furnace/a.c unit and the techs were here the next day installing both. So happy we chose Delta as we could not be happier how everything worked out! Highly recommend Delta if you are in need.
Brian B.
20:02 20 Apr 20
Absolute first rate service by Delta Air in responding to my call for service on our condo unit's fan coil heating & cooling unit. Sent an email Sunday evening and received a prompt and pleasant call from their Dispatcher early Monday morning offering me a 2 hour window in either morning or afternoon. I chose 10:30 to 12:30 and Technician called 15 minutes in advance of his arrival. He was very pleasant and listened attentively to the issues and then commenced his investigation. He made a change in the wiring to the fan blower and suggested I make a modification to my smart thermostat setting. The noise from the blower is now much less and the fan doesn't run until it is needed. A very reasonable one hour service charge which I was pleased to pay immediately by credit card. He advised me to call if there were any further issues as he said they want a satisfied customer. I was very, very pleased with their immediate response and diagnosis and adjustment. One of our condo neighbours advised that she was treated exceptionally well by Delta Air in a winter, after hours emergency. I highly recommend Delta Air.
Slobodan S.
22:37 02 Apr 20
Zach F from Delta Air Systems was amazing! He went above and beyond. I had a bird stuck in my vent that leads from the furnace to the outside of my house. This was causing the furnace not to work. Zach went above and beyond his job to snake the bird out of the ventilation pipes. I would recommend Delta and Zach anyday to anyone!
MarikoOgasaawara
23:49 14 Mar 20
The first thing that impressed us most was your team was at our doorsteps right on time. That first impression was never diminished throughout the day, and finished early. They were efficient, and yet answered all our questions with courtesy and never dismissive. Good for you. We hope the system works as good as the people who installed it.So far, just 3 days, we were quite satisfied with its quietness, settings, and the look.Josh, Vince and Dakota are all excellent representatives of the company and Delta System.Morio & Mariko
Steve
14:37 28 Feb 20
Extremely, extremely happy with the services I've used from Delta this year. We had them in a couple months ago to install a humidifier, and then a separate appointment to inspect our furnace since we haven't done that since taking possession of our home a couple years ago.The day didn't start off the best - the Delta installers came and had concerns about how the air return piping was done by the company the old owner used to install the furnace. The piping would not be compatible with the spacing needed to install the humidifier they were there to install because the installers had taken some shortcuts to save time and materials (as the Delta guys explained to me when showing me what was done). From the other room while working, I could hear them talking among themselves on how the only way to install this humidifier is the right way, and that there simply were no other options they could take to get it to work with how the weird pipe was in our house. A couple phone calls later after I asked for a quote to fix the unusual air return, and it was taken care of with no cost to me I was told. They went back to the shop, bent a proper pipe, replaced my old one, and went on with the install! The installers were TOP NOTCH this whole time. Always keeping me well informed as to the problems, and pointing out and explaining how things were, how they should have been, and why that was causing problems. I was most impressed to overhear that they weren't going to accept any way other than the proper way of doing things! What got us into this mess in the first place was that the last company who did work before I owned the house did NOT do the proper way, they did the fast and cheap way.All Delta staff we interacted with that day, from the installers to the inspector later in the day, were top notch. Very friendly and transparent, and the type of people I want to do business with. We will use them again and happily recommend them to everyone.
AJ W.
14:37 09 Feb 20
I am very pleased with the service that I received from the team at Delta Air System Ltd, when I had to replace my furnace. Vince and Kelvin where very supportive, and their team provided prompt, punctual and courteous service support. Thanks Josh for the informative quote package and Dakota and Jason for the exceptional job in installing and getting my new Lennox furnace running, in less than 24 hrs. This furnace is a dream, I do not even hear the system running, it's fabulous. Thanks A.J.
Valerie C.
02:00 01 Feb 20
Very happy with my decision to use Delta Air Systems when I had to replace my furnace. From the young technician, who arrived early. Then, Tanya H.who was there through the whole process and answered all my questions. Jason and Mike the installation crew were wonderful. Both demonstrated a great pride in their workmanship. Everything was neatly finished off and no loose ends anywhere. They went above and beyond to make sure I was a very happy customer.A very good experience. Would not hesitate to recommend Delta Air Systems.
nancy C.
16:00 20 Jan 20
My husband and I were very happy with the service received from Delta and all the employees who helped in our situation. Vince and Dakota were punctual, polite and very informative. They're installation was done in one day and no mess left behind. Josh the salesman asked us many questions so that we received the product that met our needs and the requirements of our home. It has been 3 weeks now and everything is operating well. Thanks, Nancy
C.H. G.
15:32 20 Dec 19
This review will be short and to the point. I had a new furnace installed by Delta Air Systems, and the experience was entirely positive. The attention to detail, the professionalism, helpfulness and trustworthiness of Tanya and Delta's installers were top-notch. Great work!
jenn L.
20:53 18 Dec 19
I would like to commend the employees of Delta Air Systems. They all have been extremely courteous and helpful. From the service desk over the phone, main reception, and the two great servicemen that came by the last two days to look at our humidifier. The trouble was diagnosed quickly, the part came in within 24 hours, and the repair was made the next morning ! We had another service man that came back the same day to look at a bad small hose connection , which was repaired quickly and professionally, all with good humor as well. Which to us is important.Thanks again Delta for another great experience...its no wonder that you are the only ones we deal with.
Duncan F.
17:27 17 Dec 19
Josh McCann came to our home, consulted with us, assessed our existing heating and a/c needs and created a very good solution that met all of our needs and addressed the deficiencies of our old system. The price was very competitive and the work was done quickly and very competently. I have nothing but praise for Delta Air Systems, their people, particularly Josh, and their work.
Neena G.
03:15 11 Dec 19
Conscientious and competent professionals -- great place to get help for complex air conditioning solutions. Fair and honest prices. Workers arrive on time and work hard.
Rob S.
19:07 02 Dec 19
I just had Delta install a new Lennox modulating furnace (SLP98UH series) with variable speed fan, basically a top of the line unit. Josh was excellent through the sales cycle including an onsite visit during installation and a followup call on the weekend after installation. Sales people usually move on to the next client but Josh is continuing with followup to make sure everything is working well. Rob and Matt were the installers, showed up at exactly 8:30 AM as scheduled and finished at 2:30, a couple hours quicker than the office had initially indicated. They did an excellent job hooking up water lines, drains, new gas fittings and fabricating a new supply plenum. Very neat and professional job. These guys took their time to do a proper job yet very efficient so they were done ahead of schedule - very professional and knowledgeable.By way of background, I had received quotes from 3 different HVAC contractors int he KW area. They all quoted different furnaces but all of them were similarly rated by Consumers Reports. They all had pricing in the same ball park (+/- 5%) once you adjusted the quotes for differences in humidifier models etc. I was not looking for the lowest price, I was looking for a fair price in conjunction with confidence in the installation being done well and the company standing behind their work. Ultimately selected Delta because of those factors and have been very happy thus far. I will report back after 6 months! The bonus factor was that Delta is coordinating the work to have energuy.ca do an energy audit, perform some energy upgrades that results in a $750 rebate on the furnace and rebates on the upgrades. This was something the other contractors did not mention. There were a couple of companies that I stayed away from, not even asking for a quote. I don't want to get into that here in this positive review, but if you do some digging you can figure out who to stay away from.Josh from Delta will be coming back to balance the vents across the house and do some other fine tuning. He's very thorough and stays involved after the sale to ensure customer satisfaction. BTW the new Lennox system is so quiet that I don't even know that it is running half the time compared to our old Carrier system, which was also a top of the line unit. Mind you the old system was soon to hits its 20'th anniversary!
Chris T.
02:48 02 Dec 19
We had a really great experience with Delta and would highly recommend them.We were really impressed with the amount of time Tanya spent with us to make sure we understood different furnace options, rather than just suggesting a single one. This really made us more confident in what we were buying, which is more than I can say for the other companies we got quotes from (they all just provided a quote on a single furnace without any explanation).Tammy from the installation department was able to get us booked on the exact day we wanted. She also registered the warranty on our behalf which was helpful.Vince and Dakota installed our furnace and clearly took a high amount of care to make sure things were installed right, and they kept our house clean.
Brandidiot
18:05 28 Nov 19
Great Company
Eric K.
17:35 22 Nov 19
Excellent service from start to finish. After looking at several different models of furnaces, I decided to buy from Delta Air due to their friendly and professional attitude. I would recommend them to anyone buying a furnace for their home.
Amanda R.
19:09 21 Nov 19
Delta air systems is amazing. On Tuesday the fire department had to come to my house because our CO2 montior was going off. They said that it was our furnace and union gas said that we can't use it. I called Delta at 8:00 pm and spoke to the on-call service tech (I can't remember his name). He was amazing. He looked up my account and put me in contact with Josh McCann because our furnace was 20 years old and would probably need a new one. Josh came over that night at 8:15pm and he set us up with a new furnace, to be instilled today (Thursday). I could not believe how fast they were able to get us in. I got a call from Tammy (I believe) on Wednesday to confirm the install. Amazing! Was not excepting a call seeing that I just booked it yesterday. They are a very organized company. The 2 installers came today and they were amazing as well. Very professional and they cleaned up after themselves like they were never here.If anybody every needs work done I very highly recommend Delta air systems. I can't thank Delta Air enough for bring back the warmth in my home.
Chris
00:40 20 Nov 19
Getting quotes for a new furnace and air conditioner would be a daunting experience I thought. I started out thinking that and was proven right with upsell sales , not what my house needed. I picked 3 companies for quotes . Due to scheduling I met Josh from Delta last and it was like getting hit with a breath of fresh air! His knowledge was incredible! Nice to have someone who actually works in the industry explaining everything about HVAC to me instead of a salesperson wanting me to buy the top of the line everything (overkill). After we picked the right system for my house the rest was seamless. Call from Tammy to setup install date. The day of install the 2 installers ,Steve and Julian showed up. You couldn't meet a more pleasant and professional crew! It is great to see installers take so much pride in their work! Steve explained in detail everything he was doing and spent time going over my new system with me when it was completed. Thanks again Delta for the great system!! The install would impress even Mike Holmes ! 😊
Ryan R.
19:10 14 Nov 19
Great experience.Tanya did a great job of explaining the options in ways I could understand, coming by our house at night so I did not lose work time. She also focused on the positives of what they offered, not why we should avoid the competition. She also gave us great advice about our water heater which had to be replaced first or we would have had to also get a chimney liner.Price was slightly better or comparable to the competition, depending exactly which models you compared.The others offered a 10 year labour warranty which Delta did not initially, but when I mentioned that to Tanya it was added at no extra charge. That sealed the sale.The installation happened soon after we agreed. The competition was going to try their best to get it done fast, probably within 1-2 weeks. Delta actually leaves open slots in their schedule to make sure they respond to no-heat scenarios within 1-2 days. They also offered electric heaters to use in the meantime.The techs that day were polite, taking care to communicate with us about things like when it would smell as they turned it on. They cleaned up after themselves. They completed the work in a reasonable amount of time. They even did a couple of minor above and beyond things.
John S.
19:22 30 Oct 19
We have been a Delta Air Systems customer for many years having annual check-ups & cleaning for our furnace & central air conditioner. We chose Delta Air Systems to replace our aging furnace & ac this year. From Sales providing competitive quotes, to the 2 person installation team, Delta didn't disappoint. The quotes were prepared quickly & the installation was completed in a timely manner. We appreciated the friendliness & professionalism of the Sales personnel & the installation team.
Xyrz M.
18:49 25 Oct 19
My experience with Delta Air Systems couldn't have been better. Super fast response time, efficient diagnostics and repair at a reasonable price. Everyone I dealt with from Annie at reception to Brian the responding service technician were polished and professional. 10/10 stars. Highly recommend. 👍🏼 🔥
armaghan03
19:13 25 Sep 19
I couldn't have possibly been more impressed by this company!!! After having two horrific experiences with two companies in Waterloo, the first one being Comfort Air who did a terrible job in trying to fix my fireplace by breaking a unit and keeping the deposit for ordering parts despite the damage they had caused which resulted in me firing them, I learned about Delta Air Systems. I wish I had taken more time to check the reviews online in which case Delta Air Systems would have been my absolute first choice. Nevertheless, better late than never! They are true professionals! They respond to emails and calls in a timely manner, and certainly know what they do when it comes to HVAC repairs. I was actually turned down by a few companies after Comfort Air as no one wanted to fix the damage caused by them. After a few rejections I found out about Delta Air and I was taken GREAT care of! Jordan is the name of the lady who helped me connect with their best mechanic. She was beyond fabulous! Bryan was the mechanic who finally fixed the fireplace. He is such a nice man and so good in what he was doing! All the best. You will be in GREAT hands.
Julie T.
20:39 27 Aug 19
Was really impressed with the installers; the job required a bit of creativity, due to the old furnace, and they consulted me every step of the way to make sure I was happy.
samantha M.
02:38 25 Aug 19
They came did the work and left. They were quick and easy and convenient.
Amit L.
19:20 22 Aug 19
Delta Airs system installed HVAC system at my place. I had a positive experience. The representatives were very professional and responsive to my requests. I would recommend company to others looking to get HVAC system installed.
Alex C.
00:31 16 Aug 19
Delta has done it again!We reached out to Delta Air Systems to replace our very old and inefficient furnace and AC. The salesperson, Jordan, is clearly very passionate and knowledgeable. She met with us in our home for a free estimate, and carefully walked us through the world of furnaces, air conditioners, heat pumps, HRVs, air purification systems, and more. She was very patient in answering all our questions – and encouraged us to keep asking! She also included an extra reusable air filter (for which she was happy to shop around for us) in the quoted price!Jordan returned the morning of the installation to check in on things and answer any further questions we had. Scott and Liam worked very efficiently to complete the job in one day – but certainly not at the expense of workmanship. These guys are true professionals. Perhaps the best word to describe it is meticulous. In fact, our utility room has never looked better!The new system is extremely quiet – a HUGE improvement from what it replaced. We look forward to many years of quiet and efficient comfort!For all your heating, cooling, and air filtration needs in Waterloo Region, look no further than Delta Air Systems!
heather & john A.
13:34 10 Aug 19
Our experience with Delta Air from quotation to installation was professional and informative. Jordan supplied options and a solution to our Furnace and AC needs and the experienced installers of Julian and Matt completed the project in a timely manner. I highly recommend Delta Air Systems. John A
Ray and Bonnie R.
22:24 08 Aug 19
Excellent Team Work from Delta!! Guy- service tech who checked into problem with AC ( missed the little rat (no problem) but circuit board on furnace was done anyway. ) Josh - sales person who explained all equipment thoroughly. Well done! Tammy - cheerfully scheduling appointments for installation! Matt, Mark? and ———? who completed installation of furnace, air conditioner, thermostat etc. in one very hard working day. And then when the AC wouldn't start up??? Ben - who came that same evening, discovered that dirty little "fried" rat who had chewed wiring just inside the brick wall?!?!? After exterminator visits . . . FINALLY, great clean up and completion of installation by Julian and Matt!!! THANK YOU!
Lucian L.
15:33 17 Jul 19
Clarity, punctuality, quality workmanship.Meghan showed up at the scheduled time and did a great job, in the pouring rain, at times. Thank you!I was offered options to repair or upgrade, and also follow up emails with quotes.Very satisfied with Delta Air Systems, will do business with them again!
Jonathan S.
20:35 13 Jul 19
Delta replaced my AC, furnace and air exchanger over the last few years. Great price and service.
Anja K.
16:17 10 Jul 19
We had a one-year warranty checkup and then a maintenance contract with Delta Air System for the 2 years we lived in Waterloo and were very pleased with the friendly, prompt, and reliable service.
Shirley H.
14:28 04 Jul 19
I am more than happy dealing with Delta Air. I have been a customer for many years, and yesterday they installed my air conditioner. From the very start with a quote from Josh, Tammy in the office, to the very amicable , knowledgeable installers Julian and Matt. I would certainly recommend Delta Air to others.
Kyle L.
16:50 03 Jul 19
My AC died one night so the next day I called and got an appointment. Due to the long weekend it was a few days before the appointment but on that day my windows started at 11 and went till 3 and they were there by 11:30.The technician, Guy, was very profession and worked very efficiently. He listened to what I had discovered and tried and didn't then try the exact same thing. He also didn't try to upsell me on anything. My issue turned out to be a blown capacitor. Which he had one of in the truck. The issue was resolved very quickly and he was on his way.I would 100% use this company again for any heating/cooling related issue I have.Keep up the great work.
Robert V.
15:54 25 Jun 19
G'day, my name is Rob, l engaged Delta Air Systems to install a high efficiency furnace and also a new hot water heater. I have worked in the facilities industry for over 40 years and there are probably only a handful of companies who undertake their work so professionally and ensure customer satisfaction as has Delta on this project.I had a couple of problems with a component and an installation, and they resolved them to my full satisfaction. The component problem just would not go away, but it looks like it is now resolved. Thank you for your commitment to your customers, and for the president to contact me to ensure that all was resolved. Wishing you nothing but success. I have absolutely no hesitation is recommending this firm to anyone. Cheers
Paula G.
15:01 24 Jun 19
Thanks very much to Guy, who was professional, fast and polite!
Kay S
13:16 21 Jun 19
Delta installed my HVAC system (replacing hot water radiators and installing AC for the first time) and in the 10 years since when it's (rarely) needed service I've always called them. Their installers and service people are skilled, professional, and a delight to have in my home.
Mark L.
18:19 12 Jun 19
We have used Delta to help us when we had trouble with both our furnace and air conditioner. They even installed a gas link on our deck for our BBQ. They have been excellent and I would recommend them to anyone. Their customer service is exceptional and really know how to keep a customer happy. A special shout-out to Jordan for all her help during our initial purchase and follow-up. You rock!
Bruce W.
20:13 30 May 19
Came exactly when I requested, were very quick to diagnose the problem, and very reasonably priced to fix the issue. George was extremely friendly and very knowledgeable. We will certainly use them when we need to replace our furnace or AC!!!
rich H.
11:38 21 May 19
Absolutely the best heating and air conditioning firm in the Kitchener -Waterloo area. The team just installed a new furnace, air, power humidifier and water heat in a recently purchased home. In an out in a day and a half, clean up and a great install job. I am really impressed. Check them out you won't be sorry. Excellent contractor
Cindy P.
18:14 02 May 19
Our furnace broke down on a Friday (in February) and by Monday we had a new one installed. They immediately gave us space heaters to keep us warm for the weekend. Every one we dealt with was great.
Tom S.
12:57 02 May 19
We had a Lennox air conditioner installed May 1st. Vince and Dakota did a great installation job and clean-up. They also thoroughly answered any questions we had and consulted with us when necessary. Thank-you Vince and Dakota! The people at Delta Air have always been great to work with over the years. We appreciate their service very much --- their sales consultation, new furnace installation a few years ago, furnace maintenance and friendly telephone manner when setting up appointments. Thanks to all!
Norm B.
14:36 26 Apr 19
Yesterday, Delta Air Systems installed a new Lennox SLP98V modulating variable speed motor furnace & EL16XC1-030 central A/C with a iComfort S30 thermostat.. John K. did a great job of providing us all the relevant information of systems available from Lennox & helping us decide the best suited system for our needs to complete the order. Installers Vince, Dakota, Shawn, & Matt arrived on time as scheduled, placed protective throw sheets on the flooring & proceeded to remove our old HVAC system. They all worked very well together coordinated by Vince & John K. in completing all aspects of the job. Vince spent time setting up the new iComfort thermostat & instructing us on it's features & usage after starting up the new furnace. Due to outside temperature the A/C unit couldn't be finished being set up till later. All the inside & outside work was completed on time efficiently & as ordered. They cleaned up when completed removing all the old equipment for recycling. John K. & Delta are completing the product registration & submitting all relevant rebate paperwork as required. Thanks to everyone at Delta Air Systems, especially to the 4 installation technicians Vince, Dakota, Shawn, & Matt for a job well done & their professional & courteous service along with sales/customer representative John K.Thanks to everyone for making us feel we are valued & future customer of Delta.
Matt P.
18:19 11 Apr 19
Very professional job from start to finish. Our installation team was Vince + Dakota, they did an amazing job. Both went above and beyond to do an A+ job. I am very happy with my purchase and the work that was done. ThanksMatt
SM
02:06 30 Mar 19
Can't say enough about our experience. Josh, Vince and Dakota were terrific. Highly recommend Delta to anyone.
5252085
14:06 28 Mar 19
I chose Delta because of the positive google reviews. I am selling my house and my furnace had to be replaced. John helped me get the right product for $1000 cheaper than the next guy! Shawn and Matt installed my furnace as quiet as possible (have a tenant with a new baby). Quality work, great communication and support from Tammy. Choose Delta. Seriously. I'm a VERY picky person when it comes to contractors. (Been screwed over majorly in the past.... never again!)
Susan B
23:20 27 Mar 19
We recently purchased a new furnace and air conditioner from Delta Air Systems. Received our quote from Jordan on Friday, made our decision Saturday, had our furnace installed on Monday and our a/c installed Tuesday. Steve and Mike, our installation crew, were professional, courteous and friendly, focused on their work and did an excellent job. They put down drop sheets to minimize dirt from their foot traffic, cleaned everything up before leaving, and made sure we were well acquainted with our new systems and thermostat. We can highly recommend them to anyone.
Eugenious
01:16 27 Mar 19
Delta Air is truly a stellar company. They understand what customer service is all about. Last month, I had a new furnace installed after my old furnace broke.Everything went very smoothly as planned, and I would not hesitate to recommend them wholeheartedly!
Sidalia C.
23:40 18 Mar 19
Excellent Service... From the sales associate Josh who came over on a whim (furnace died and it was freezing) ... To the 2 young men that installed the new furnace... Honest, respectful and friendly. Highly recommend.
briancindy C.
14:38 07 Mar 19
Great company to work for
Carlos B.
17:56 21 Feb 19
My wife and I can't say thank you enough for the great customer service provided by Delta. We had a whistling sound coming from our furnace that was loud and driving us crazy. We called another company and after they couldn't figure it out, and after three visits we turned to Delta. The President Kelvin came out and spent a good hour trying to solve it at no charge! He took apart the furnace, had a thorough look and noticed that the previous company hadn't bothered to clean the coils in the furnace after their initial service. As well he noticed that the incorrect motor was installed (by the previous company to fix our issue) and there was an air-flow issue causing the sound. He took care of it all and ordered us a new motor and set up a follow-up appointment. Sean and Scott then came out and installed the correct motor, and resolved the air flow issue! Great job Delta! We won't hesitate to call you again or recommend you to others. Thanks!
Yale T.
19:27 17 Feb 19
Personally and in business to business we've dealt with Delta air and feel they deserve the best review. They will provide excellent service and have always been amazing to do business with.
Irene H.
19:05 27 Jan 19
Delta Air Systems replaced our old furnace. We are very happy with the entire process. Jordan was our sales person. She was honest and professional and highly efficient. She also brought us very competitive quote. The communication with her was very pleasant. Emails were always answered in a timely fashion. Vince and Mike came and installed the furnace. They were also very professional. They tried their best not to disturb our little one's afternoon nap, which we really appreciate. They protected our flooring and did a very good clean up job. After the initial installation, our furnace fan was making louder noise than expected. I called Delta Air and they sent Vince and Mike to adjust the fan speed from the factory default to a slower speed that is more suitable to our house. Vince went through the manual with us and showed us what he had changed. We appreciate the professional services they provided. Tammy in the office handled our billing and rebate paper work. She was also great. We would like to thank everyone for providing us with quality services.
Jennifer W.
17:57 24 Jan 19
Unfortunately our furnace gave out last week, a day before the super cold weekend we had. Much to our surprise, John the salesperson was at our house only a few hours after we called. He was kind and professional. We also decided to replace our AC as it was from 1989. Can't believe our new furnace was installed the next day and they provided us with space heaters to make due for the night. Our service people were fantastic, thank you Steve and Dakota. Overall, even with this unexpected expense, we couldn't be happier with the service and quality of the products we chose. Thanks Delta for keeping us warm. Would rate higher but 5 stars is the max!! 🙂
David N.
07:51 17 Jan 19
I use this company to perform Waterloo landlord inspections for all my gas appliances. Excellent service with very technical teams. When I provided them feedback regarding an issue, they were able to get back to me answers and an solution we are both happy with. Not many companies will open an dialog with you when you just want to provide feedback. I will definitely be recommending Delta to anyone in KW. Thanks again!
Ken B.
16:31 03 Jan 19
If you have any home heating, cooling issues - stop looking and book with Delta - one of the most professional and helpful companies I've had the pleasure in dealing with over the last 20 years living in the KW region. From their sales staff (Jordan - excellent, knowledgeable and professional) to their installers (Vince, Rob and Matt - personable, courteous and doing it right). 5 Stars across the board!
Joseph T.
19:08 24 Dec 18
Excellent service. Despite it being December 24th, I still got a warm and welcoming conversation over the phone when I called about my dead furnace. Luckily they had someone available within the hour to come service my furnace. I stuck around while they were working on it, and not only was the technician thorough, but happily explained what they were doing. They then went above and beyond to ensure I got the part needed to get my furnace working again *on the day of*. 110% would recommend.
Michael G.
15:58 14 Dec 18
The service was excellent. The service staff who came to our house explained everything in great detail, and informed us of what our options were, and never tried to push us to commit to a service we did not require. They were honest and extremely helpful and I would recommend this company to anyone needing HVAC repair.
ravinder M.
17:24 30 Nov 18
Delta replaced our furnace (nov26th/2018). Sales person Jordan was extremely helpful as we worked through all of the features and options relative to the furnace, thermostat. She also helped us to get the best pricing between in-stock discounts, manufacturer, and government rebates.The install guys Matt & Shawn did a great job. The new equipment was installed and the old equipment was removed without a hitch. At the end of the job you wouldn't know they had been there!All around great job Delta! Thanks.
Laura T
17:08 30 Nov 18
Delta air service person George was very professional, knowledgeable and took his time trying to repair my gas fireplace. It was a difficult repair. Camille in the office was helpful and returned calls promptly. I would use Delta again.
Gary T
16:13 30 Nov 18
Very happy with the Delta installers, Matt and Shawn who recently installed our new furnace. Courteous, professional and very knowledgeable . We are very happy with the new furnace and the aftersale service, such as programming the newthermostat. Jordan, the sales person is very professional, knowledgeable and nice.
Myron N.
14:58 26 Nov 18
After 2 different HVAC contractors suggested we couldn't install a gas fireplace in our basement, Josh, Kelvin and team at Delta looked at it and told us it would be a simple and painless process which it was. Josh followed the process through and the install team did a wonderful job exactly as promised. What a great experience!
Elly D.
02:52 25 Nov 18
Thank you for prompt and professional service starting with our sales person Josh, to the installers Scott and Brad. Appreciate it!
john O.
16:25 22 Nov 18
You never know you need a new furnace… Until you do. Working with Jordan and Calvin at Delta air has made this experience so much less painful. Their expertise, caring and timely delivery meant for a very smooth process. The quick turnaround on installation and the skills of the guys who put the system in Were excellent. A true five-star experience.
D M
04:41 22 Nov 18
I am very pleased with the service you provided me in obtaining a new furnace. Josh, your sales rep, explained everything to me and your installers Dale and Matt worked efficiently and quickly. When they were done with the installation, they left everything clean and tidy. They answered my questions re the new air cleaning system and the new thermostat.
Stephanie H.
23:45 21 Nov 18
Our furnace would not turn on this afternoon. It tried to fire up three times and it eventually just turned off.(built in safety feature). Seeing how tonight(November 21, 2018) the temperatures are going to very cold I knew that we could not be without heat. So I called Delta Air Systems. It was a very pleasant experience from the start. After I hung up it only took Guy about 30-40 minutes to get to the house. He worked quickly and efficiently and explained things to me as he went. The job took less than an hour.Thank-you so much to Guy and Delta Air systems for giving us back our heat. I would not hesitate to recommend your company to anyone.Stephanie
Dave W.
22:31 15 Nov 18
Awesome service top to bottom. Managed to snag a same day appt. and Guy helped us out in a heating pinch. Thanks to him my fingers aren't numb and I can type a review!
Ron O
16:05 09 Nov 18
A blower motor on my Lennox furnace was leaking condensate. The techncian (BrianM) did an outstanding job to diagnose and fix the problem. Very well run company and responsive. Thank you.
Ryan G.
18:23 03 Nov 18
Throughout the process, Delta was respectful of us and our home. They took the time to make sure we understood how our new Daikin system (furnace, A/C and humidifier) operated, that we were happy with its performance, and how to make our home more energy efficient. The Daikin system we purchased is operating as advertised. We noticed a much more consistent temperature throughout our home since it's installation.
Daniel R.
15:26 03 Nov 18
Overall working with Delta for the replacement of my furnace, air conditioner, hot water tank, and installation of a new humidifier was a fantastic experience. John initially came to our house and explained the process to us, provided us with a variety of options, and then very patiently answered my detailed questions and made equipment selection changes to suit our budget and end goal. Dale and Matt installed the equipment in under two days, having to convert my existing furnace and hot water tank set up from draft style venting to power venting. Their work speaks for itself - we are very impressed. Highly recommend this company!
Jesse C.
15:32 22 Oct 18
Josh from Delta came and sat with me for two hours answering every question I had about the new furnace I had put in. He was polite, professional and knowledgeable. What more could you ask for?The installers were on time, knew their stuff, and got the furnace installed. It's working great, no complaints.I will absolutely be a return customer to this great business.
Brian C.
15:31 17 Oct 18
Starting with Josh my sales person the whole experience has been great. Josh gave me choices then explained them all in detail. Dale and Matt were an awesome team! They went above and beyond my expectations and were willing to answer any questions or concerns I might've had. Everyone in the region should use Delta Air systems.
Kevin C.
23:12 06 Oct 18
I had Delta Air come to our home to do a full inspection and service of our 17 year old furnace. The person who did this job was George, and I can't say enough about how impressed I was with work. He was a very competent, knowledgable and positive person. He freely explained any questions I had and has our furnace finely tuned for another winter. I will definitely be using Delta Air's services again.
Kaz M.
14:49 03 Oct 18
I called around for a couple of quotes and Delta sent over Jordan who was easily the most professional and prepared. Jordan took detailed notes on the scope of the work, had a tablet to prepare a customized quote and use for the discussion of the products, she even brought a portable printer! I really appreciated that level of preparation and felt everyone else played it by ear then fed me corporate pamphlets. The absolute BEST thing about Jordan aside from her people skills is that she walked me through rebate programs the other companies were not even aware of to make sure I got maximum value! I had a Daikon furnace installed by Matt and Rob (sept 2018), both were extremely professional in both their workmanship and respect for my home. Matt especially went out of his way to explain the installation and furnace function. At the end I had a visit from the surprisingly pleasant owner to follow up and ensure my satisfaction. Delta is on another level.
Christine G.
20:56 17 Sep 18
Today I was again very pleased with Delta Air Systems, and the AC Technician, George, who came to service our Lennox air conditioner this time. George was excellent! He was friendly and personable, and after explaining to him what I thought was wrong, he quickly repaired our problem by replacing our unit's blown-out/damaged capacitor. So I once again feel I would certainly recommend Delta Air Systems!
Andrew S.
23:44 11 Sep 18
Just had my Lennox furnace and AC installed.Amazing service, knowledge, and expertise from start to finish. Very happy with the finished system. Jordan was a fantastic sales consultant. She worked through our options including factory rebates, government/Union Gas incentives and put together the best packages to choose from. The choice was ours and everything came with a thorough explanation to make an informed decision. Tammy was also awesome to schedule our installation appointment with and followed up with a friendly confirmation. We ended up going for a Lennox system which was installed by Matt and Dale. Again, amazing service, knowledge, and expertise. A lot of care was taken to ensure the best installation was performed, not just what was the quick or easy for them. I ended up with an improved furnace layout/footprint and everything very neat and tidy.Nothing was rushed, everyone we worked with took the time to explain everything and offer suggestions not just for the furnace/AC but throughout the house to get the most out of the system for both efficiency and home comfort.To top it off they handle the mail in rebates and warranty registration to ensure nothing is forgottenDelta has a top notch team of experts
MaryAnn L.
16:55 11 Sep 18
Guy came to inspect my furnace and he was great. He was on time and very thorough. I will always call them for any furnace need I may have in the future and would recommend them to anyone.
Patrick F.
18:40 09 Sep 18
Delta replaced our furnace and air conditioner (Sep 2018). Sales person Jordan was extremely helpful as we worked through all of the features and options relative to the furnace, thermostat, and air conditioner. She also helped us to get the best pricing between in-stock discounts, manufacturer, and government rebates.The install guys Vince and Shawn did a great job. The new equipment was installed and the old equipment was removed without a hitch. At the end of the job you wouldn't know they had been there!All around great job Delta! Thanks.
Stone L.
17:28 31 Aug 18
Very professional, friendly and knowledgeable staff. Would highly recommend Delta Air
catherine K.
14:34 31 Aug 18
have used this company for years now. professional, proficient, knowledgeable and friendly from start to finish....new air conditioning will be welcomed by all.Sometimes you get what you pay for and Delta Air delivers.....
Rebecca K.
19:51 27 Aug 18
We can not say enough about the incredibly positive expience we had with Delta Air Systems in Kitchener. The quoting process with Josh was smooth and easy, the result of which was an easy desicion to choose Delta. The installation team was awesome, Dale and Matt (with a little help from Scott and Brad later in the day!) were there promptly on the scheduled morning and carrried out the installation in a tidy, considerate and professional manner. We were included in any desicions that had to be made on-site and were given a thorough orientation on how to best use our new ductless AC unit. I highly recommend Delta Air Systems!
Bruce C.
12:43 27 Aug 18
Excellent workmanship on furnace installation
Cathy M.
21:50 24 Aug 18
Another great job!! We started using Delta Air Service almost 20 years ago. They put a new furnace in our old house and provided excellent service. So, when our new house ever needed hvac service we called Delta. Today they installed a new furnace and ac unit for us. First off, the sales rep Josh was terrific. He walked us through our options and explained available government rebates. Today the crew, Scott P, Shawn B and Brad C came to our house. They were prompt, courteous and professional. They treated our home with respect - even down to arranging the landscaping rocks around the new pad foundation for the ac unit outside. I cannot say enough great things about this company. For 20 years they have provided great service to us. We are grateful for the their commitment to customers. One time we had a tech come out to service our old furnace in the dead of winter on aSunday. Delta Air Systems truly puts customer service first.Their prices are competitive but price shouldn't be the deciding factor. This company is run by good people who employee good people. I would not hesitate to recommend them (I guess that's obvious!).
Shirley H
22:17 20 Aug 18
So happy with our furnace and A/C install by Delta Air Systems when our A/C broke. From the get go, we had a great feeling about Delta. Jordan was our sales consultant, she spend over 2 hours answering every possible question we had. It made the choice to go with Delta so much easier. There were no sales gimmicks, just honest, good advice. We just got the A/C installed by Dale, Vince and Matt today. They were super professional. After the install, Dale and Matt gave us some great tips for saving electricity and made sure to answer all the questions we had. The place was spotless too! Thanks so much you guys!!
Sandra M.
14:18 19 Aug 18
Very professional. Identified potential issues with the location of my hot water heater and the furnace before providing me the quote; none of the other bids identified this issue. When I questioned the other bids, they returned, re-measured and admitted that their bids would need to be revised as they did not anticipate the issue. I went with Delta as they identified the issue immediately. I'm very happy with the system and service. I would recommend considering this company.
Helena D.
19:36 18 Aug 18
The Delta technician (Guy) was very helpful and courteous. Job well done and quote matched final price. I would recommend.
Warren C.
00:54 14 Aug 18
Delta Air Systems Ltd. recently completed another HVAC project at our home. We selected this firm because they had successfully completed two challenging HVAC projects at our residence a year ago. Delta had earned our confidence with their previous work and we were not disappointed with our decision to grant them more business this time. The work was accurately specified, fairly priced and the execution of the job was first-class. The installation crew was highly experienced and capable, worked very efficiently and cleanly and left the job site in perfect condition. They took the time to fully explain proper operation and care for the equipment. Our sales representative also came by the job site to ensure the project got off to a great start. All in all, we are very pleased with the outcome. We would not hesitate to utilize this firm again and recommend them very highly to you.
John F.
19:26 06 Aug 18
I was very pleased with the whole process from the estimate to the installation. John was knowledgeable and courteous. Scott and Brad were very professional, tidy and prompt. Nice workmanship and the job was done ahead of the quoted time.
Justin S.
18:53 06 Aug 18
Great experience getting a new a/c and furnace. Jordan was helpful in recommending various options. Scott, Brad, and Shawn were on time for the installation and did great job.
Mark B.
17:28 03 Aug 18
Our central air conditioning unit stopped working in the night, so I called first thing in the morning, and a service tech (Brian) was out by noon the same day. Not only did he find and fix the problem quickly, but he was very polite and well spoken. Great service from start to finish, I would highly recommend Delta Air Systems.
Chad K.
14:22 03 Aug 18
Our service technician, Brian, was awesome. Answered the emergency line late at night and gave great info. He came out the next day, an hour before he was supposed to, and had everything fixed and up and running in an hour. Was great customer service for a fixing a leaky furnace. Thanks Brian! Our family appreciates it.
Jeanne P.
20:34 02 Aug 18
I have been using Delta Air Systems for my business and home for a number of years. Laurie Highton is very responsive for scheduling preventative maintenance checks and answering any inquiries that I have. I would recommend Delta Air Systems to extend the life and efficiency of your furnace and air conditioner.
Betty M.
13:11 01 Aug 18
I purchased an air conditioner/furnace unit from Delta three years ago. I found their service extremely efficient and cordial. Last year I signed up for the planned maintenance and the yearly appointment was scheduled and executed efficiently and everyone I dealt with was very helpful. I have now run into a problem with my air conditioner and within 24 hours I have an appointment for an emergency service call! Thank you to Laurie for taking care of my problem so quickly and thanks to the technicians for looking after this issue.
Tammy W.
16:50 28 Jul 18
Amazing system wouldn't change a thing. Love it!! Also customer service is one of the amazing things. Couldn't of had a better customer service worker ❤❤❤❤❤❤❤
Jason S.
18:03 24 Jul 18
Great work done by Scott and Brad, really professional!
Ashley A.
16:39 24 Jul 18
Service was amazing. & Laurie was just absolutely incredible with her customer service ! Answered all our questions with such ease & was just over all super helpful & genuinely nice! By far one of the best! I would highly recommend Laurie for all your delta air needs!!!
Zahi M.
02:47 22 Jul 18
The technician, George, was very helpful and informative. He was able to come on the weekend at a time that was convenient, and was able to fix the problem quickly. Wouldn't hesitate to call them for help again!!
Joe R.
18:11 20 Jul 18
Outstanding customer service, Great installers, perfect recommendations, competitive pricing. You will be dealing with the best in the industry.
Christian A.
23:37 15 Jul 18
Top-notch service from our first meeting with Josh, to install (Lennox heating and A/C) and sign-off with Dale, Matt and Vince. The crew was exceptionally careful and courteous, and it looked after small stuff we had overlooked (a neater re-routing of piping to the drain). Dale meticulously went over the details of the new thermostat. The system works perfectly. It feels like we're living in a different house.
Patti W.
19:28 13 Jul 18
First class service. Very polite, efficient, friendly and thorough. They were asked to redirect some of our air conditioning. Didn't leave until they checked with everyone to see if they were now more comfortable. Thank you
Carson M.
15:35 11 Jul 18
Thrilled with my new air conditioner experience with Delta! They were informative, very price competitive, friendly and thorough. If you're in the market for a new air conditioner, I would highly recommend consulting with Vince and his team!
Gary W.
18:58 09 Jul 18
Our experience from start to finish was first class and professional.Our Central Air conked out during heat wave but John was available immediately to review our needs, and to arrange a quick install of a new unit.Tammy was very helpful with the booking process and ensuring the install team would be available ASAP.Scott and Brad were perfectly on time, immediately started the removal and replace process, but were very helpful in answering any and all questions. A small noise glitch that was detected was corrected without hesitation, and they ensured we were satisfied with the unit before leaving our premises.Kudos to the whole Delta team, you made a bad situation into a great experience, and always with a smile.
Tony S.
15:16 07 Jul 18
The HVAC industry has so many bad apples, you have to give a big SHOUT OUT to the GOOD ONES! Jordan and Delta are the only ones to trust. We bought a new AC and the sales and installation were all top notch. Steve and Shawn were great installers, and happy to say that Steve knows the right way and the wrong way to do things, and that the right way doesn't have to cost a lot.
Brian Van G.
00:25 06 Jul 18
Just had Delta install a heat pump for us. Communication was great, installers were professional and kept everything neat. Thanks!
John K.
15:58 29 Jun 18
We have been a long time customer of Delta Air Systems. The biggest things that homeowners need to consider is service after the sale. Delta has been consistently responsive, quick to arrive and is always fair with the repair estimates and the execution of the repairs. Our last experience was with our 17+ year old A/C condensing unit. We expected a big repair bill as we thought that the compressor was done. And, of course it failed just before the hottest long weekend of the year. Left a message in the evening, called back @ 7:20AM the next day, service man on site by 9:15 AM and repair completed by 10 AM! Cost of parts <$20 + one hour of labor! How could anyone not see this as superior service! Thanks Delta!!!
John M.
11:22 29 Jun 18
Just had our new Delta Air Systems AC installed this week in time for the next heat wave. From the initial meeting with Josh to the installation process , the Delta team has been fantastic. Matt and Vince provided our installation and they were very professional, leaving us with clear instructions on our new system. Very happy to recommend Delta Air Systems.
John W.
02:11 25 Jun 18
We replaced our furnace and AC last week, this is the second furnace in the last few years from Delta (at a different property ) from my first call Delta staff was great. Jordan is a pleasure to deal with she had a great presentation and best price , Dale and Matt did a perfect install, couldn't have done it any better myself.. All around it was a good experience.John and Patti
Rajendra G.
17:56 22 Jun 18
The entire experience with Delta was exceptional from the first contact with Jordan Wood to the installation. She was very prompt in setting up the initial appointment. I had researched a couple of HVAC installers in the area and found Delta to have the best reviews online. I did talk to 6 installers in the area and Delta had the best quotes.Jordon went over all the options with Lennox and Daikin. I was really impressed with her knowledge of the products offered and the government rebates. She also offered a lot of good tips on the Union gas audit and recommended a auditor who did a great job of walking me through the audit.She was very professional and even carried a portable printer which is better than the handwritten information most HVAC vendors provide. Subsequently all my questions got very prompt email responses and i was able to get an appointment a week after my audit. Considering my Air Conditioner was broken, i really appreciate the quick turnaround.On installation day, Jordon Wood was around to make sure there was no issues and things were of to a good start.The install was done by Vince, Matt and Rob. They were done by the EOD. They did a very clean job. he installers were great. They arrived early and took a lot of time at the end of the day to show me the whole installation,They kept us informed all the way and were very patient with all of our questions.They registered at the manufacturer for warranty and the IESO rebates.Thanks to Jordon, Vince, Rob, Matt and every one at Delta.Definitely recommend this company!
Carson M.
19:26 18 Jun 18
I was very impressed with the work ethic of the workers who installed my new AC and furnace. They were very careful about not damaging my floors and walls. The inspectors were very happy with the work that had been done and were very complimentary of this company's work.
rachel R.
00:52 15 Jun 18
We purchased an air conditioner and Furnace from Delta Air Systems and we cannot express enough how pleased we are with our experience with them. Josh, their salesperson came to our home and went through the options that would best suit our needs. He was extremely knowledgeable, personable and we appreciated that he was very transparent (we had done our research beforehand) about the various products and prices. No BS! That's what we were looking for. They were very good at getting us scheduled in during a very busy time and communicating about timelines. The installation crew, Dale and Matt, were beyond amazing. Matt worked very hard at creating a clean and aesthetically pleasing spot for our air conditioner. They both worked well within a tight spot to install the furnace ensuring that all the lines were seamless. Dale was an incredible, patient and competent instructor of our new high tech system and its applications. Tammy, who works on the rebate and administrative side of things has been very diligent about getting our rebates in motion, we dont have to stress about a thing! DAS is amazing, we are so happy we went with them!
denise van den D.
22:20 12 Jun 18
We had our furnace and AC replaced with Delta. The sales rep was awesome..The process went smoothly very respectable technicians!!! And continue to have great service from this company!!!
jason S.
22:00 07 Jun 18
We just recently had Delta Air Systems install a new Lennox air conditioner. Kelvin and Vince took care of us as true professionals and we are extremely pleased. Their Service technicians we very prompt, knowledgeable and friendly. We would never hesitate to refer these guys as they went above and beyond to provide us with exactly what they said they would! No question that we will use them again in the future. Two Thumbs Up! Thanx again to the whole crew involved at Delta Air Systems.
Les K.
19:09 06 Jun 18
We have just replaced our old Lennox furnace and AC (almost 30 years old). John Kroisenbrunner was Delta representative who came to our house and helped us to select a suitable replacement. He took care of all of the paper work related to applying for government energy efficiency rebates and organised an energy audit. Few days later Paul and Liam installed our new furnace and AC. They did an excellent job and left the place spotless. We are very happy with the service we received from Delta.
lynne K.
15:13 06 Jun 18
Prompt professional service. They are the only hvac company I trust, that's hard to find. I have been with them off and on for many years.
Mary Ann G.
21:45 01 Jun 18
The entire experience with Delta was exceptional from the first contact with Jordan Woods to the installation by Dale.The technicians arrived on time and performed a flawless installation and ensured that the system and operation was explained clearly.We would recommend Delta for all heating and air conditions services.Outstanding customer service.
Kelsie L.
18:14 01 Jun 18
Always happy to deal with Delta. They have the best staff. We had Justin today. He was punctual, tidy, friendly, and knowledgeable. Best service. Best advice. Love having a consistently reliable company to call for all our furnace and a/c needs
Trudy E.
17:29 01 Jun 18
Just this past week, my husband and I had Delta Air Systems install a brand new Lennox air conditioner in our home. We knew from the initial visit that dealing with this company was going to be a great experience. Vince was the gentleman who came to our home to talk to us about the a/c and he was so knowledgeable and detail oriented….he wanted to ensure we were getting the RIGHT equipment for our home and that it would be installed according to OUR home's requirements! On the day of installation, Dale and Matt came to do the job. They were so professional, polite, respectful, laid down their own mats and runners so as not to dirty our floor. It must have been 90 degrees that day and they wouldn't even accept water from us because "they bring everything they need for the day". Wow! What a couple of great guys! A few days after installation, we received a follow-up call from Vince to ensure everything was running smoothly and we had no problems! Everything was just perfect!! The whole experience was just so darn easy! And that put a smile on our face! In a nutshell….they are really, really, REALLY good at what they do!! We would have them in our home again in a heartbeat! HIGHLY RECOMMENDED!!
Joseph F.
02:19 31 May 18
Recently Delta installed AC in my house. Equipment is working properly. All Delta employees involved (sales person, two installers and office administrator) were courteous, showed determination to do their job in a best way possible and willingness to help when needed. Definitely recommend this company!
R & M R.
19:15 23 May 18
Our A/C & gas fireplace were serviced by technician Justin in a very diligent and thorough manner. We are extremely pleased with this maintenance work.
Charlene H.
14:32 12 May 18
The Delta team is phenomenal - they took the time to explain each step of the process, offered advice on how to make the right decision on my purchase, and went the extra mile to ensure I was comfortable operating my system. Thank you John, Dale and Matt for all of your help!
Harold B.
17:53 10 May 18
Delta Air systems was recommended to us by my friend Joe, and we were not disappointed. Spencer explained everything in a way that we understood fully and made our choice of a Lennox Elite system.Dale and Matt were our installers. Their experience shone through as they worked. They were both skilled and professional in the way that they did the job. They explained what would happen and they finished in the time that they said that they would. When you purchase a furnace or air conditioner from Delta be sure to ask for Dale and Matt.
Barbara M.
18:37 07 May 18
I recently had a new furnace and air conditioner installed by Delta. The service was excellent, the employees were very professional and pleasant. The installation was done according to schedule and the clean-up was great. I could not have asked for better service. Thank you Spencer. Shawn, Matt and Vince.Barb Miller
Ken M.
16:44 02 May 18
I have been a customer of Delta Air Systems since 2011 when I purchased my Heating / Cooling system. Since then I have had my equipment serviced by them and approx. 1-1/2 years ago I signed up for the maintenance program. By doing so I have my equipment scheduled in advance by the service department who are very proactive in contacting me in advance to schedule my service appointments. I also have the option of making a small monthly payment that covers my two maintenance calls annually. In addition my furnace & A/C continue to be covered under warranty as a result of the maintenance program.Recently the service department went above the call of duty to assist me in solving a question I had with my thermostat. As a result I now have a better understanding and resolution to my concern which I greatly appreciate.With the Heating & Cooling system having such an important role in the comfort of our homes and something we just take for granted until something goes wrong, I now have peace of mind knowing my equipment is scheduled & checked over annually to keep things running the best it can. The staff is very professional & helpful and I 100% recommend Delta Air Systems.
Ryan M.
19:07 27 Apr 18
We have had really great experiences with Delta.Firstly, they came highly recommended to me by my very discerning neighbour after he replaced his A/C.When our A/C needed to be replaced last summer, I was very impressed with the candour of the Delta rep. At the time he talked to me about getting a new furnace as well, quoted some prices, but did not make me feel obligated or pressured in any way to buy one at that time. At the end of this past winter, our 25 yr old furnace also kicked the bucket. I called Delta immediately and was able to get both a service rep (to evaluate for repairs) and a sales rep (to potentially replace) and they were both able to make it to my house *that morning*. I definitely felt like both service and sales were operating with my best interests in mind. The repairs would have been costly, so we looked at new furnace options. Pleasantly, the quotes I received at this time were well in line with quotes I had received a year earlier. It felt clear to me that my immediate need for a working furnace was not impacting the quotes I was receiving. The sales rep Josh patiently answered all my questions and made sure to point out everything optional in the quotes he was giving me, so I did not feel up-sold.All said and done, we had a new furnace installed the very next day, on budget, and we're also well on our way to taking advantage of some ontario energy saving rebates. The installers were great. They arrived early so that they would arrive before we left for work and took a lot of time at the end of the day to show me the whole installation, and everything that had been replaced or changed. Thanks to Josh, Matt, Dale and Guy and every one at Delta.
Lisa W.
02:34 22 Apr 18
From the time that John came into our home to the time it took for Dale and Matt to complete the installation we were totally impressed. They showed up on time and worked very hard to get the job done. Very very professional and they knew what they were doing. There was no pressure from our first meeting with John. John worked with us when we ran into some other issues that needed to be completed. John even came out to check on the work and to make sure we were satisfied. Can't say enough about Dale and Matt...what a team! Professional and respectful. They kept us informed all the way and were very patient with all of our questions until we understood the whole process. I would rate this company and their crew 10 out of 5. Very very pleased!
Neil T.
13:18 06 Apr 18
Great professional and personal experience.
Steve H.
20:08 28 Mar 18
I have had a long history with Delta Air, from the purchase of a new furnace to protection service plans and can recommend them highly. The technicians are punctual, polite and eager to answer any question. The service personnel are friendly to deal with and the service plans are convenient because of the ease of scheduling and discounts. I am happy to do business with this company.
joe G.
12:55 28 Mar 18
Fantastic service, install gents were professional and trustworthy. Jason the salesman was professional and answered all my dumb questions with patience! No pressure to "sign on the dotted line". I have already recommended Delta to a good friend for his parents house and would not hesitate to do it again.
Debbie M.
18:32 27 Mar 18
Great customer service. Thank you Laurie.
abdul S.
18:37 19 Mar 18
Five stars!!! They deserve more than five stars. Outstanding company and employees. I wanted to change my furnace, I spent a good amount of time looking for the best company in the area by reading through online reviews. I choose Delta Air Systems and I have no regrets doing business with them. They are very professional and everyone has good knowledge of the work they are doing. This includes sales person, installers and customer service. During all of my interaction with them I found them highly responsive, professional and polite in answering questions.
Debbie S.
20:07 07 Mar 18
I have had a honestly great experience dealing with Delta Air, in particularly Laurie, she has been a gem to deal with, I'm very busy person and she handled my rental property so quickly and efficiently! great service!
Shannon C.
15:32 02 Mar 18
Excellent company and employees! Customer service is very important to me. I spent a lot of time researching many companies in the area to provide the services I required (new furnace & ac and ongoing servicing). Delta delivers excellent service every time! All employees that I've interacted with (sales, installers, inspectors and office staff) are very knowledgeable and professional. Service is always prompt and courteous.
Robert E.
19:37 07 Feb 18
Several months ago we had DELTA AIR SYSTEMS quote on a home heating, humidification and inspection project in our recently purchased mid-century modern bungalow.From the beginning DELTA provided "on time, on budget" service as well as first rate professional workmanship during the installation. The people were great to work with as they not only talk the talk...they walk the walk.We highly recommend DELTA if you are considering an HVAC project.After all, purchases of this type are typically high dollar investments and demand "word of mouth referral" to safeguard your purchase.Wayne and Deborah in Waterloo
Kevin W.
17:26 31 Jan 18
I had them replace my A/C unit when it died. They were very professional (both the installers and sales/business people) and ready to work with me to make sure I was happy. When my furnace died a year later, I also called them. They were not the cheapest quote I got, but close. I felt the extra money was well spent because they did a beautiful job. No regrets working with them. Great service. I plan to have them do my water heater in the near future, too.
Jenna G.
02:23 26 Jan 18
After 18 years of serving us well! Our furnace gave up during the recent deep freeze! Naturally this had to be dealt with immediately! Kelvin and his team (Jason and the technician team) sprang into action! My new energy efficient furnace was installed the next day! Thank you for taking care of this so quickly, efficiently and professionally! Also- my family has used the services of Delta for the past 15 years. We have never been disappointed!
Kari F.
01:38 24 Jan 18
I called Delta Air Systems for a technician to check and fix my furnace when it wasn't working properly during a cold spell. The technician came at the time they said, and quickly diagnosed the problem. Unfortunately, the furnace had two major components failed and wasn't cost effective to fix. Delta sent a sales person that evening, who spent the time needed to go over all the options, and walked me through the process to choose the right equipment for me, with no pressure. The installation was scheduled for two business days later. Delta offered to lend as many space heaters as I needed until the furnace was replaced. The installers were professional, didn't cut corners, and did a neat job. After, they made sure I understood how everything works. The sales person followed up a few days later to ask if I have any questions and make sure everything was working property. Overall, it was an excellent experience, and I am extremely satisfied with the professionalism and workmanship.
Jean N.
01:59 23 Jan 18
Wish there were 10 more stars we could check off for the folks at this company. From our initial in home consult with Spencer to the installation team headed by Steve (all of whom had to work hard together to plan and install not only a furnace humidifier but upgrades/rebuilding of parts of our older furnace to both accommodate the new piece of equipment plus update things for a new furnace down the road) and the office staff too....each and every one of them were amazingly friendly, helpful and knowledgeable people who went well beyond the norm in leaving us with a top quality job done and a sparkling clean furnace room at the end. SO satisfying to find a company that not only takes pride in its work but also genuinely cares about its customers' satisfaction. Thanks all!
Gregory B.
02:12 22 Jan 18
Delta recently installed a new furnace for my son. His existing furnace quick working. Ryan showed up within hours of his call and determined the Heat Exchanger was gone. We called to get a quote on a new furnace. Spencer met us that night and provided a quote. The estimate to replace the Heat Exchanger was sent the next morning. We decided to purchase a new furnace. Two days later it was installed. Everything from the installation to the correction of some unrelated items was completed above and beyond. Dale and Matt were the ultimate professionals
Carol D.
19:51 12 Jan 18
Delta Air Systems crew, Dale and Matt did a bunch of work at my new house. They installed a new furnace, new ac, new hot water heater and a ton of gas plumbing. The gas manifold is a thing of beauty! Dale and Matt were very professional and respectful of myself and my home. When the job was near completion, Dale explained how everything worked. There should be no problem with me changing the furnace and humidifier filters and programming my thermostat through wi fi and if there is I can ask for help. Great job Delta Air Systems! The basement is where I begin my tour when showing off my new house.I highly recommend Delta Air Systems.Yours sincerely, Carol D.
reliwhag
01:12 11 Jan 18
We just had a new water heater and furnace installed and could not be happier with the professional service from their sales person and the installation technicians. We highly recommend Delta Air Systems Ltd.
Rod L.
21:59 08 Jan 18
Over the last 20 years, when I think of my comfort during frigid winter days or hot summer nights, Delta Air Systems Ltd. comes to mind. It's as reliable now as when we first did business.
Margaret L.
18:59 03 Jan 18
I couldn't be more thrilled with the work that Delta Air Systems did recently in my house! They installed two gas lines, ran new ductwork, including having to drill through a thick foundation wall to get heat to a new kitchen renovation. They did this on a tight timeline with a reasonable cost. They even fixed a few other 'bugs' with my heating system at the same time. This is a highly professional and knowledgeable company and all the workers were friendly, skilled and efficient. I would recommend Delta to anyone.
Stephen & Sue T.
19:09 02 Jan 18
We've had a long history with Delta and would recommend them to anyone. They replaced a furnace in our last home many years ago and in our present home several years ago. Today Justin was here to service our furnace and gas fireplace. He was very friendly, knowledgeable (answering my questions) and thorough in his work. Thanks Justin and Delta for providing such excellent service and quality units.
Matthew P.
15:05 27 Dec 17
Our furnace wasn't working when we woke up. I called Delta Air and spoke with Craig, who walked me through all the potential problems before sending out a technician. This was enough to fix the furnace without having to send someone to our house! Great service, with no cost!
Paul O.
18:37 21 Dec 17
Definitely recommend anyone needing help with their AC or Furnace to call the Delta Air Systems! Kelvin and the Delta Air Systems team responded quickly and were more than fair helping out with our furnace issue especially 4 days before Christmas! Good feeling knowing there are great service options like Delta Air Systems in the KW area.
Beverly H.
21:10 19 Dec 17
the people at delta air were terrific. they sourced the unit that was the right size and vibe for the room. worked out all the technical details with my contractor and designer. and got installed on time so that the room could be completely done for christmas. thanks everybody.
Niki O.
02:13 14 Dec 17
I just had an emergency situation with my parents furnace. They live in Kitchener Ontario. Myself living in Toronto I skimmed through online reviews to find an hvac company that could get to them asap ( my parents being elderly). I never thought I would get the exceptional service I experienced. Not only did Delta air systems send a technician out the same day but they resolved the issue. Ben was there in a blink and within an hour had them up and running and if that wasn't amazing enough I then received a follow up call from their protection plans coordinator Laurie she was so helpful and gave me peace of mind she offered a protection plan that includes maintenance and labour coverage so that in the event this happened again my parents are protected ( this is priceless to me).This company is far superior to others after years with other companies even my parents are impressed. Our family will never call another company again you've got customer's for life! BIG thanks to Ben for the repair and to Laurie for your knowledge , time & patience and to the rest of the Delta team!
Quentin C.
21:07 13 Dec 17
Furance decided to take a break on one of the coolest days, Ryan showed up and fixed her up in no time. He is super nice and knows the stuff inside out. My go-to HAVC people from now on.
chris B.
18:43 13 Dec 17
One day, and done! Dave(?) and team fast, courteous, Scott explained the options, needed some piping redone, as it was no longer in code, they did it quickly, cleaned up after themselves. No problems at all. Great job guys!, Update from original review: Just had the annual inspection, fast courteous, same good service.
Sean T.
17:49 07 Dec 17
Last winter our furnace went out and we had Delta replace it and the A/C unit as a package deal. The difference in furnaces was night and day, and the Ecobee Themostat that they installed is fantastic. They do great work, and are very competitive price wise.
Rick E.
15:34 07 Dec 17
Good response time, and knowledgeable technicians.
Karen H.
19:26 14 Nov 17
We moved into a new home and needed a new Furnace & AC installed. I knew immediately I would be calling Delta Air Systems as they did the install of our Furnace & AC at our previous home. Spencer came to our home and spent a lot of time measuring and looking over what we currently have to make sure we didn't end up with any hot or cold spots. He recommended we size down on both the Furnace & AC as the ones we currently have were far too big for our house. After providing us with three different options to choose from he left instead of pressuring us to make any decisions right then and there. Once we made our selection we had someone calling us within 24 hours to schedule the install for the next week. The two installers who came (I'm so sorry I forget your names!) were great. We were told it would take 1.5 days to complete the install but they were done in just 1 day (which included some custom duct work due to a really silly setup from the previous install!). Our house is so comfortable now that it's getting cold out. We have a 4 level backsplit and there are no cold spots anywhere in the house, it's amazing! We are so happy with our purchase. I will always recommend Delta to anyone looking for a new Furnace or AC. Thanks again!
John T.
16:47 08 Sep 17
I needed to have my furnace serviced and my work colleague recommended Delta, as our company uses them.Chris was prompt, polite and professional. He clearly explained the cause of the issue, pointed out some other maintenance that was needed, but did not try to up-sell me on items I did not need.I will be using Delta in the future and highly recommend them!
Andy B.
21:07 28 Aug 17
During one of the few hot spells of the Summer, our aging air conditioner gave up. Jason was prompt in responding to our call, punctual in meeting and knowledgeable to help us navigate the balance between available rebates, energy efficiency and simply getting the right unit to meet the needs of our home. Jason even provided a hand drawing to describe the work to help us better understand what to expect. Delta also assisted in replacing some shoddy DIY work that had been previously done and needed a professional touch. The installation with Matt and Shawn went smoothly and was very tidy with nothing left for us to do but turn on the new unit and enjoy the cool temperatures. Thank you to the team at Delta for your excellent communication and professionalism.
Jody W.
14:36 04 Aug 17
I had Delta Air install a new AC unit in my place after my old one broke down in July, needless to say timing couldn't of been worse! The staff at Delta Air from sales to installation were professional and explained everything clearly, I was sold a great unit and a great price that was sized for my townhouse properly without trying to be over sold. The installation crew were friendly and did amazing work. Thanks!
Jennifer K.
17:42 17 Jul 17
If you are in the market for a new furnace and/or A/C system i would highly recommend Delta Air Systems. Jason, Dale and Matt were outstanding from start to finish.
Nick S
00:13 06 Jul 17
Thanks to Delta Air Systems for the installation of our new air conditioner unit in June 2017. We are very pleased with the service and care we received from end to end. Starting with Spencer, who worked hard to get us a system (Daikin condensing unit and Aspen evaporator coil) that was properly sized for our home at a price we could afford.On the day of the install, I was very impressed with the attention to detail, cleanliness, and friendliness from Steve and Jeff, Delta Air installers. The answered all my questions, cleaned up all the boxes, and did a great job with the installation.I will not hesitate to recommend Delta Air Systems and their team in the future.
Rupal Arjun M.
03:20 25 Jun 17
Excellent Work- Honest - High integrity.
Andrea K.
01:47 21 Jun 17
Highly recommend this company to anyone seeking install of a new furnace, air conditioner or service of an existing unit.Our relationship with Delta started when our furnace broke. We contacted the company who installed the furnace, and they advised we needed an entire new unit. After calling Delta for a second opinion (based on Word of Mouth recommendation), the owner of the company, Calvin, called us to advise the unit was still under warranty and dispatched a technician for repair immediately.When we were ready to install an air conditioner, we did not hesitate calling Delta Air systems. Spencer came to our house, and gave us three quotes. He was very thorough and knowledgeable, and was able to answer all of our questions. As an air conditioner is a large investment for anybody, we wanted to make sure we understood and we're getting the right unit. There was no pressure, and we took a day to decide on what we wanted.The installation happened on the day as scheduled, and Dale and Matt arrive to install at the exact time we were told. They were both very friendly and explained all the work that was going to be done. When extra noise was going to be made, Dale came upstairs to let me know as we have a newborn in the house. I thought this was very courteous. After all the work was done, they gave me a complete tour and explained everything, leaving me with no questions to ask. The unit on the exterior of the house looks great, and all wires and cables are neat and tidy. It's obvious that they are both very experienced and knew exactly what they were doing.So far I was completely satisfied, but what happened next blew my mind. Dale rewired our furnace to ensure that it ran more efficiently, and even fixed the furnace humidifier that we thought was completely shot. He labelled everything for us and organized all of our booklets and paperwork in a document holder right on the furnace ductwork so it's easy to find. Not to mention, all this extra work was done at no extra charge to us. It's really refreshing to work with people who actually care about the clients and want the best for them! We aren't just another air conditioner sale, we are a family that Delta wants the best for.With a newborn child, it is great to now have peace of mind that the climate in our house is controlled and appropriate for good health. Thank you so much to Spencer, Dale and Matt at Delta Air systems for your amazing service, caring attitude, knowledge and time. It's great being a customer of a company that is family owned, as opposed to a mega-corporation who only cares about the bottom line and a new sale. We will definitely recommend you to anyone! Now bring on those crazy-humid days in July!
idig M.
16:56 09 Jun 17
If your located in Kitchener / Waterloo / Cambridge / Guelph this is your team! Outstanding service and great staff. Your in good hands with Delta Air Systems
Joseph X.
20:46 05 Jun 17
Excellent experience from end to end. After having two other "leading" HVAC companies try to sell me systems larger than I needed, for thousands more than I needed to spend, Delta was a breath of fresh air. They volunteered making extra duct-work at no extra charge, took the time to do the job properly (2 full days at my house, super neat/clean wiring and other work everywhere), and cleaned up everything before they left. I've now got a great Lennox HVAC system, and most of the time the cooling comes from a return air vent they installed in my basement and I don't even need to use the A/C, just use the furnace fan to move the cold air from my basement to the rest of my house - their idea!
Corinne R.
01:20 26 May 17
We just had a new furnace and air conditioner installed by Scott and his great team. They worked through the pouring rain to make sure they completed the installation in one day and did a amazing job! If you are looking for a great system give Scott Padfield a call you will be Happy you did! He gives you plenty of options to suit all your needs and price points.
Next Reviews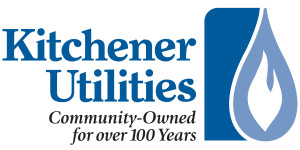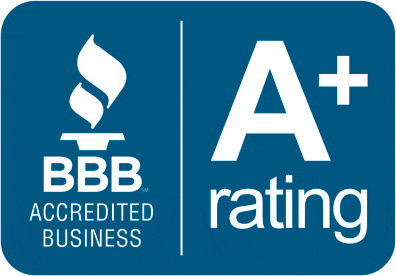 Delta Air Systems Furnace, Air Conditioning, Ductless HVAC repair and services in Kitchener, Waterloo, Cambridge and Guelph. Get comfortable for less!
We service what we sell and sell only what we service. That's why we deal only with the top brand names in the industry. Established manufacturers with products that are certified, tested and approved. Furnace, heat pumps and heating repair, replacement, installation and servicing in Kitchener-Waterloo, Cambridge & Guelph. Call us to discuss GreenOn rebates and incentives programs. You could be eligible to save ALOT!