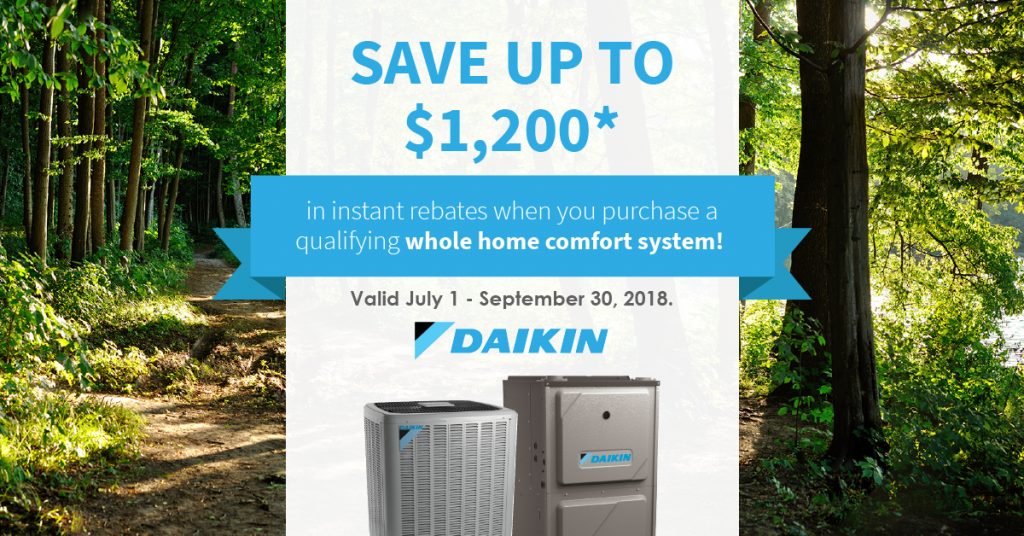 Daikin Summer Promotion!
Stay cool all summer long with our Daikin Summer Promotion!
Between July 1, 2018 and September 30, 2018, you can save up to $1,200* in instant savings on a qualifying Daikin whole home comfort system!
Purchases must be completed by Sept 30, 2018. Installations must be made by Oct 15, 2018.
Available Rebate Programs
Although the GreenON rebate program has ended on June 19, 2018, there are still many available rebate packages. 
20% Off Select Products
Get 20% off of a regular price filter or humidifier pad.
*Offer valid in-house or at point of sale. Contact us today!
$25 Off Furnace When You Book Online
Get $25 off the purchase of a furnace when you book online.
Book your service call today to take advantage of this offer!
*Offer valid for a limited time only.