The quietest high-efficiency furnace you can buy!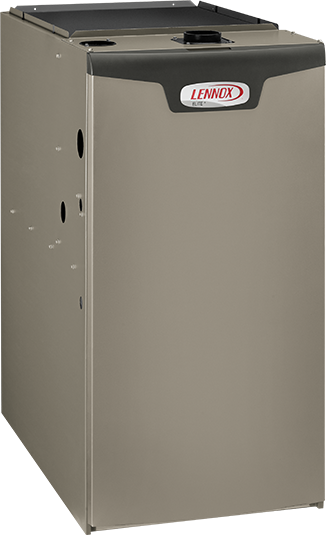 Overview
Here are some of the top features of the EL269V:
Price Guide ($$)
Efficiency rating of up to 96% AFUE. That means the comfort all winter long, without worrying about your energy bill.
ENERGY STAR® qualified which means the furnace meets or exceeds U.S. federal guidelines for energy efficiency.
Two-Stage of Heating
SilentComfort™ Technology and Fully Insulated Cabinet for quiet operation
Variable Speed Motor
Enhanced Humidity Control
Insulated Blower Compartment
Air Filter and Humidifier compatible

Ultra-Low Continuous Fan
SureLight® Silicon Nitride Ignitor
Warranty
Limited Lifetime Warranty on Heat Exchanger
5-Year Limited Warranty on covered components.

This product may be eligible for valuable 10-Year Limited Extended Warranty coverage with product registration.
---
Variable-speed airflow means consistent comfort
The EL296V can adjust its airflow speed, allowing it to gently disperse even heat throughout your home. Variable-speed airflow also prevents blasts of air when the system starts.
Two stages of heat, a smart choice all around
While most furnaces are either off or on, the EL296V can create heat at two different levels. This allows it to find a smart balance between energy use and comfortable warmth.
Warmth in abundance, fuel in moderation(96¢ of every dollar spent on gas goes toward heating your home)
With an efficiency rating of up to 96% AFUE, the EL296V can potentially save you hundreds of dollars per year in energy costs.
Increases efficiency, even in summer months
During the summer, the EL296V's variable-speed motor can increase the efficiency of your outdoor cooling unit. For maximum energy savings year-round, the EL296V can be paired with a Lennox® heat pump in a dual-fuel system.
---
Documentation