DAIKIN FIT™ SYSTEM
Designed to fit your home, comfort, space and budget.
The Daikin Fit™ system is a side discharge, smart HVAC system that won't compromise on comfort and connects to ducted solutions traditional to the unitary market. In a market saturated with expensive high-tiered inverters, the system provides a premium mid-efficiency inverter at an affordable rate. The low profile of the outdoor unit offers solutions when a traditional cube style cannot.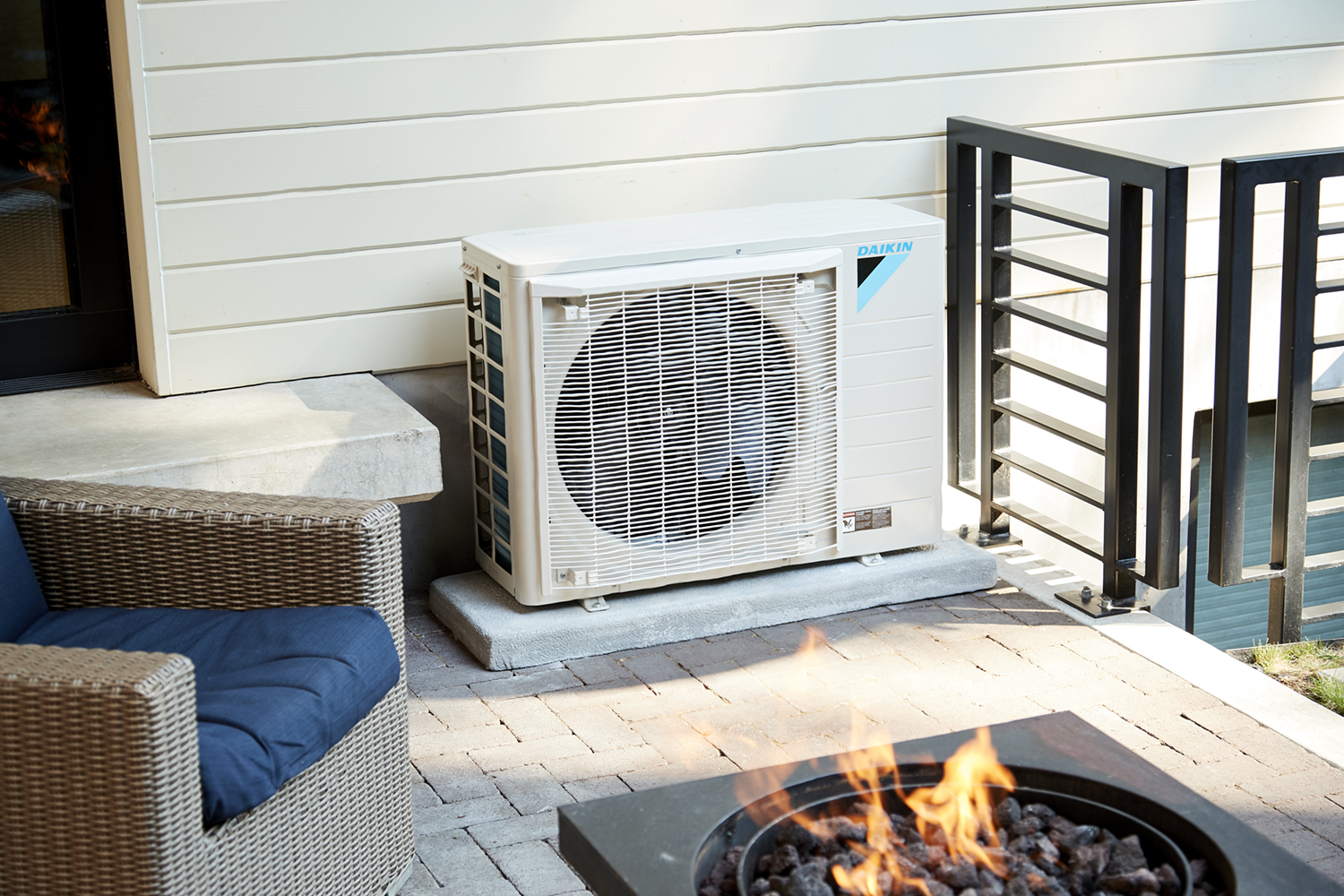 DX17VSS
DAIKIN FIT™ OUTDOOR UNIT FEATURES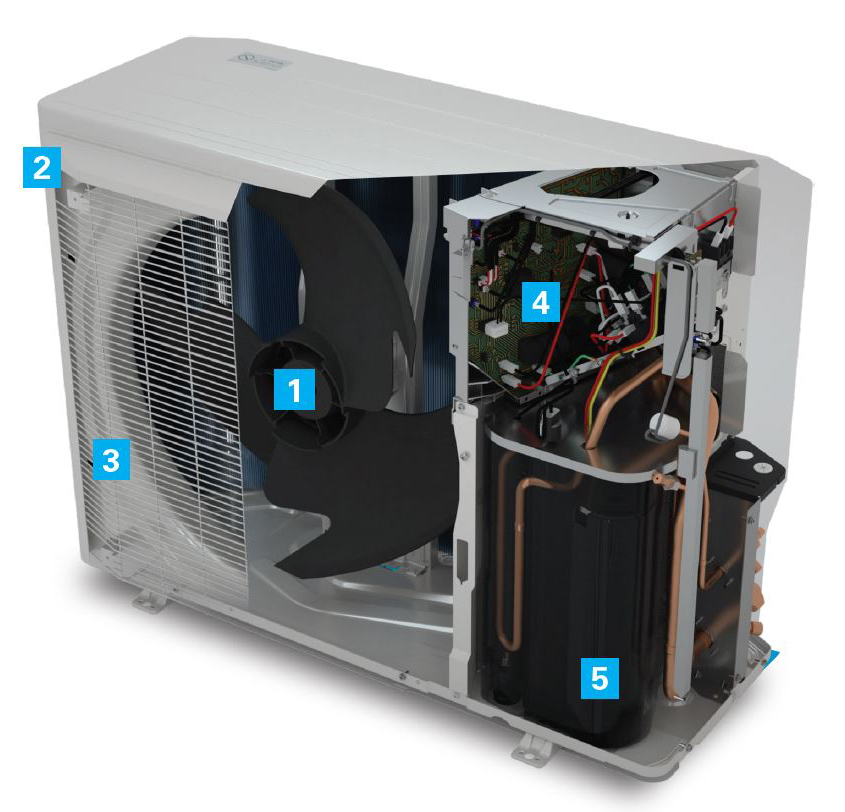 1. Variable Speed DC Fan. – High efficiency and low sound levels.
2. Blue Fin Corrosion Coating. – 1,000 hours salt spray rated as standard. Hydrophilic coating to help keep the coil clean.
3. 7mm Coil. – High heat exchanger efficiency and compact casing design.
4. Inverter Board Cooled by Refrigerant Circuit. – Elimination of condenser fan pressure drop caused by heat sink used on previous generations.
5. New Swing Compressor. – High efficiency. Low sound levels.
Non-Inverter (single and two-stage) HVAC systems function like your car does in the city:
Stop. Go. Stop. Go.
This causes your vehicle to work harder and use more resources to run, decreasing your overall MPG.
Inverter (variable-speed) HVAC systems function like your car does on the highway:
You set the cruise control and go!
Cruise control allows you to match speed to road condition, boosting your overall MPG.