The Daikin Advantage
Largest heating and air conditioning manufacturer in the world
Recognized exclusively for their legendary reliability
Leading 12 year warranty for unit replacement
A central air conditioner can help you achieve optimal air in your home. If this option is right for you, your contractor will work with you to get the system that gives your home the best air intelligence.
Book your FREE In-Home Consultation 519-885-2740
To do some research of your own feel free to have a look around the warehouse: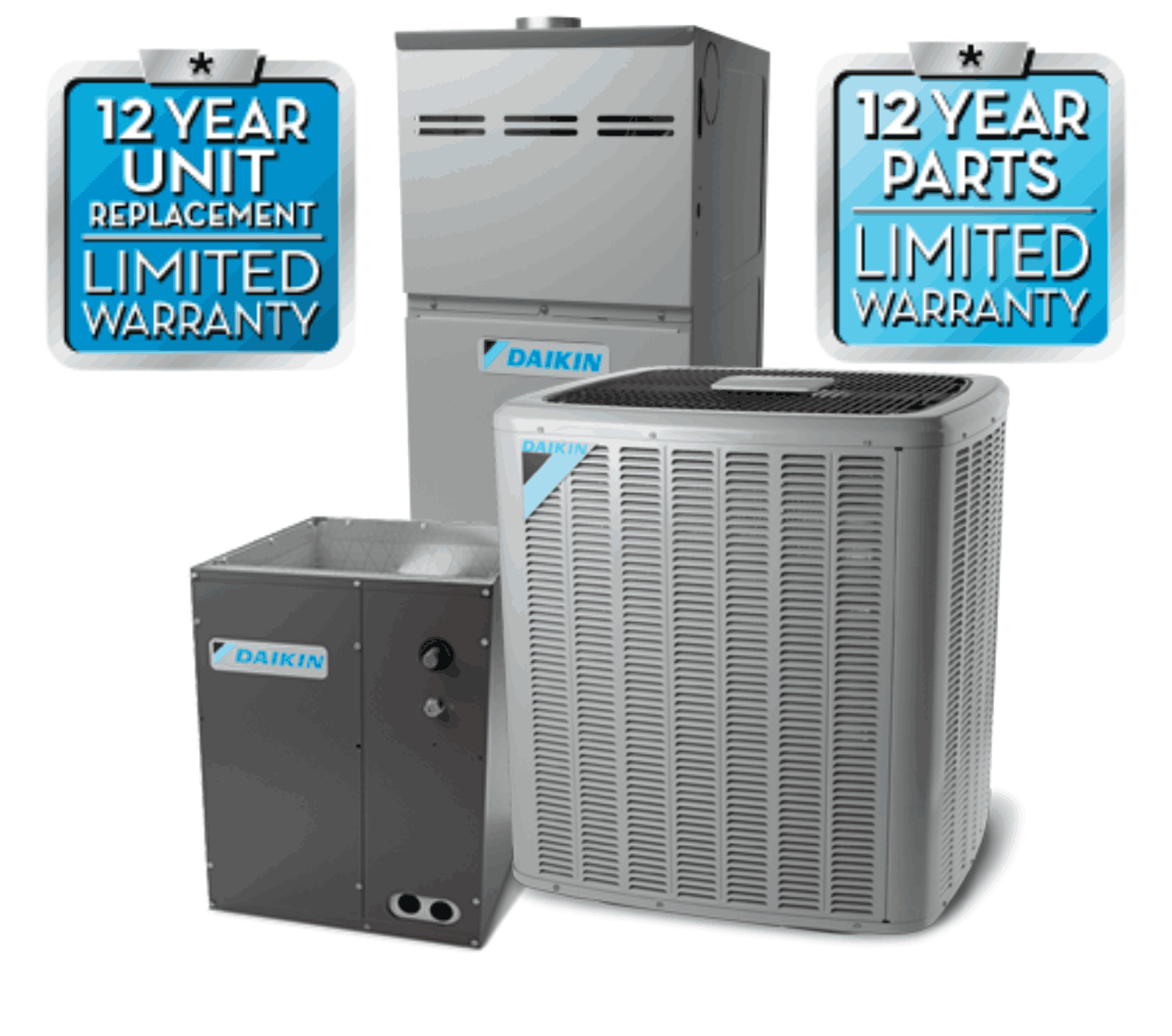 Innovation
Providing the most comprehensive product combinations and new ideas for almost 90 years.
Quality
Focusing on always offering top quality heating furnaces to exceed customer expectations.
Technology
Delivering leading efficiency with advanced technology by proving best-in-class Air Conditioners.
Just bought a new system? Why not cover it with a guaranteed maintenance plan.